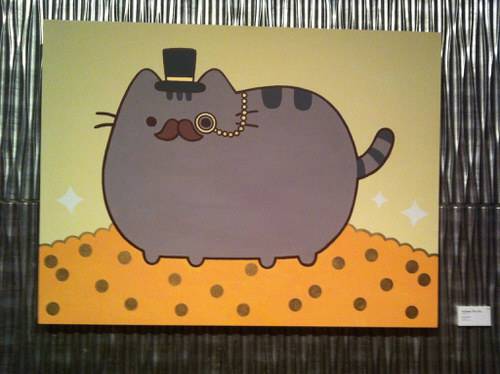 Brace yourself: The stickers are coming to Facebook.
Those adorable graphics or cartoons of special characters have, up until now, lived only in messages to friends on Messenger. But people will soon be able to share them in comments on posts from people, in groups, and on events, Facebook announced Monday.
The feature will be rolling out across Facebook in the next day or so, Bob Baldwin, a Facebook engineer who built the stickers-in-comments feature, wrote in a Facebook post—which was shortly strewn with stickers:
Stickers in Comments was started as a hackathon project in New York with me and Kwame, where we built the prototype for web in a single night. When we turned it on for employees soon after, they loved it. We later built it for mobile web at a hackathon in California, and the iOS & Android versions soon after.
To add a sticker to a comment, like beloved cat Pusheen, simply click or tap on the smiley icon that appears to the right of the comment field under a post. It works on both the desktop and mobile versions of Facebook.
This might be the greatest thing to ever happen to Facebook comments—that is, until Facebook finally supports GIFs.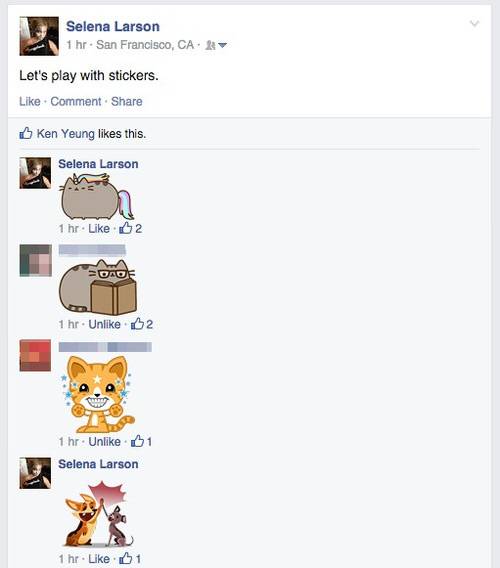 Lead photo by Kelly Reeves