The telecommunication industry in the Middle East and North Africa (MENA) region grew moderately between 2010 and 2014. Increased revenues resulted in a 1.2% compound annual growth rate (CAGR) in 2014. The market flourished even when compared to the American and European telecom industries.
B2B Growth in the Light of Digital and 5G Era
Notably, most operators have invested in mainly the fiber and mobile markets (4G and 5G). The industry's revenue is anticipated at 1.7% CAGR, which amounts to $7.1 billion. This rapid growth can be ensured by deploying innovative digital transformation and technologies.
The Telecommunication Industry in MENA Region
MENA Telecommunication market growth in B2B, especially in the context of their ongoing Digital Transformation and the preparation of 5G network and new services deployments.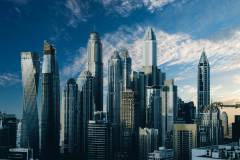 The MENA Market Trends and Forecasting
By 2025's end, the MENA region will mark its stellar achievements in the telecom sector. This will be done with digital revolutions and the integration of new technologies and services—the data provided below spells out the telecom industry's potential milestones by 2025.
Mobile Subscribers
There were 375 million mobile users in the MENA region in 2017. This amounts to 64% of the total population. It is projected to increase to 69% (459 million unique mobile subscribers) by 2025.
Mobile Operator Revenues
The revenue generated from mobile users was $68 billion in 2017. Trends and forecasts show that this will become $78 billion by 2025. The operator capital expenditure (CAPEX) from 2018-2020 is $34 billion.
Smartphones Connections
In 2017, smartphone connections were 49%. This percentage will be 74% by 2025's end.
Telecom Market in the Digital Transformation Era
Evolving Core Telecom Market
A great demand for data.
The decline of voice revenue due to the high demand for over-the-top media services.
A challenging regulatory environment.
Growth in digital services
Growth in B2B (Business to Business) services such as IoT, cloud, cybersecurity, and megaprojects (E.g., smart cities).
Growth in B2C (Business to Consumer) services such as digital across entertainment, digital lifestyle, and emerging services.
Growth in areas like mobile financial services (MFS), digital advertising, and e-commerce.
Network Transformation
Deployment of new access technologies (E.g., 5G, Fiber, Edge, NB-IoT, LTE-M).
Network virtualization and digitization of front-end and back-end.
IT full-stack modernization and Exchange-to-Exchange (E2E) orchestration.
Changing Consumer Behaviors
Demand for a seamless customer experience.
Increasing demand for digital interactions across the customer journey.
Evolution of enterprises powered by Industry 4.0.
Internal efficiencies and transformation
Enhancement of efficiencies and agility with Robotic Process Automation (RPA), analytics, and AI.
Optimization of operating models and process re-engineering.
Culture change and talent acquisition/ re-skilling for new capabilities.
Industries that will be impacted by 5G

Energy Sector
5G technology will ensure the efficient control of energy and power production. Furthermore, it will be used to process tower monitoring and remote transmission. It will also improve security.
Manufacturing
Manufacturing 5G use cases are tied to the mission-critical concept of factory automation (the processes that must happen in extremely tight time frames to ensure revenue stability without any loss).
In this industry, 5G will also enable abilities like real-time production inspection and assembly line maintenance.
Healthcare
5G will facilitate remote telesurgery and patient monitoring. This will enable doctors to provide care from afar. The network could help augmented reality (AR) and virtual reality (VR) applications.
Smart Cities
5G will improve smart cities' prospects, including transportation, smart buildings, and smart metering.
Transportation
Thanks to 5G, the emergence of vehicle-to-vehicle (V2V) and vehicle-to-infrastructure (V2I) is growing faster than expected.
Enterprise concerns regarding 5G and Internet of Thing (IoT)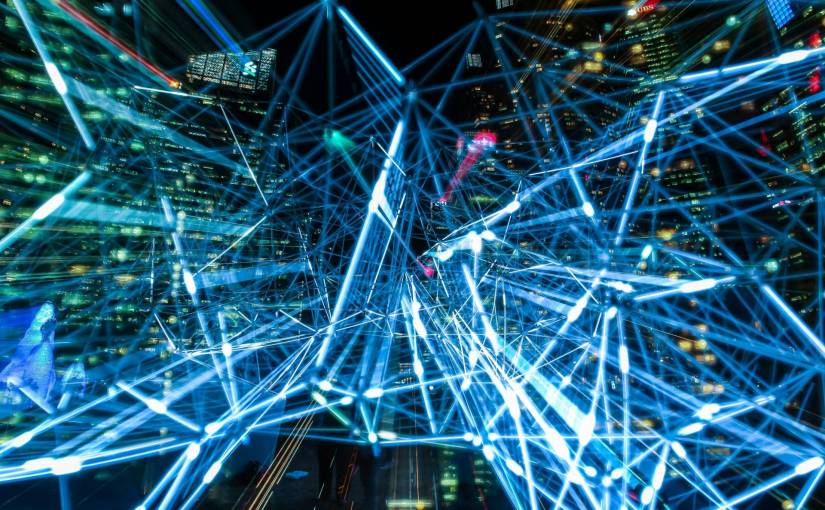 1. IoT Use and Cases
IoT is associated with a positive investment profile. It is a key driver of the fourth industrial revolution. However, a surprising number of enterprises are still unconvinced about it.
40% of enterprises cite poor understanding of its benefits and use cases as a concern, the joint-top answer. IoT's game-changing potential may be lost if these basic concerns are not addressed.
2. Immature Strategy
While the 5G investment is set to catch up with IoT spending over the next two years, doubts surround its readiness and relevance. 34% fear that 5G is immature, while 32% believe it is not relevant to overall technology and business strategy.
This is instructive since Telecommunications, Media and Technology (TMT) providers position 5G as much more than just a better mobile connection. Findings suggest that 5G has yet to punch its weight as a driver of strategic change.
3. Security and OPS
Both 5G and IoT will give rise to a new horizon of connectivity endpoints. While this can help catalyze new value propositions and closer customer relationships, it may also open the door to new cyber threats. Tellingly, this ranks as the highest concern for both technologies.
Enterprises also struggle to see how both technologies integrate with legacy systems or function with other emerging technologies.
Select 5G use cases for enterprise and B2B
Here are the three main pillars in which 5G might affect the use cases for KSA:
SMART GRIDS
Public
Mission-critical utilities –water active grid & energy active grid
Global electricity demand is growing at a tremendous pace. To manage this demand, new technological solutions such as smart grids and virtual power plants have emerged.
Virtual Power Plants (VPPs) are connected entities that optimize energy flow through the entire network. VPPs help owners gain maximum profit while keeping the electric network's balance at the lowest cost available. Typically, they combine several types of resources.
LOGISTICS
Semi-Autonomous vehicles: Fully autonomous, self-driving cars may not be a reality just yet. However, semi-autonomous vehicles with intelligent driving systems installed by default will take to the highways in 2021. And by 2022, 100% of the new vehicles shipped by OEMs will have smart telematics and other connectivity systems.
New Solutions for vehicles: The greater state of connectivity will result in multiple new technological innovations and business models. These include new fleet management solutions, in-car payments and connected commerce, remote diagnostics and OTA updates, predictive maintenance, usage-based auto insurance, and more.
SMART CITIES
Smart Street Lights: A connected system that manages street light schedules, combined with LED lights, can decrease energy costs by up to 77%. This will generate a positive ROI in four years.
Connected CCTV Systems: They can streamline more data in real-time to ensure better monitoring of traffic conditions and public safety. For example, smart streetlights equipped with a video camera and/or gunshot detection sensors can deliver real-time information to officials so that they can respond faster.
Intelligent Parking: Smart parking stations can send 5G data about free parking spots and pricing straight to the driver's onboard vehicle system. Such solutions can reduce traffic congestion by 8% and generate $93,700 in monthly revenue per parking space.
Connected Traffic Lights: New real-time traffic management systems can emerge and deliver a greater level of control over traffic flow in response to specific demand levels. The integration of 5G will allow for the creation and deployment of traffic strategies in response to real-time conditions like rush hour and congestions.
City managers could also use other strategies to prioritize public transport and optimize the overall traffic flow to reduce stop-start driving. This will reduce pollution.
How can 5G contribute to MENA operators?
1. Customized Pricing
Most providers offer multiple pricing plans with different data limits and other features. One plan might have low set-up fees and high overage charges, while a second offer the inverse.
When evaluating their options, most companies choose a standard plan rather than requesting a customized offering. This is because they lack insight into their connectivity needs and usage patterns.
Without this information, they often pay for unnecessary features, such as a data-volume allowance that far exceeds their requirements.
2. IoT Solutions
Solutions that are easy to adapt must be implemented. Real-time data analysis and the provision of rapid actions to changing needs will drive various sectors. Considering the MENA region and KSA landscape, smart cities, health care, and energy will be the leading sectors.
3. New Products & Services
With the enhancements of 5G, businesses will further change their working traditions. Virtual offices, holographic communications, and real-time live translations might easily become part of the new business environment and customer services. As Saudi is a service-oriented country, some of the new solutions could easily be monetized.
4. Smart Cities
Due to the government's investments in improving the nation's quality of life, there is vast potential in the adaptation of these services with a particular focus on security.
Conclusion
This article concludes that introducing the 5G network with digital reforms will create many opportunities for the MENA Region. It will assist investors and the telecom industry. Furthermore, it will lead to economic growth potent enough to enable the region to compete with the rest of the world.
Additional sources you may wish to read:

GSMA – The Mobile Economy Middle East and North Africa 2018
Ericsson, NGMN, TechRepublic, Tech Pro Research, ZDNet, CNET
TM forum Analysis, And Press Releases of Telco Op.
https://www.ey.com/en_gl/telecommunications
Additional Links on this Subject from ReadWrite:
Top Image Credit: jo kassis; pexels