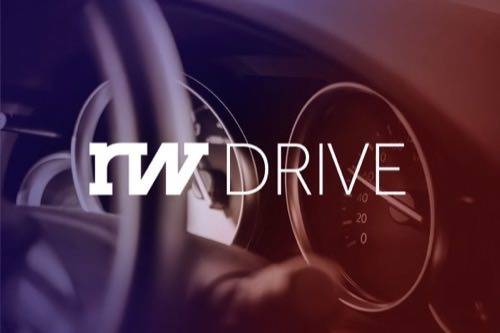 ReadWriteDrive is an ongoing series covering the future of transportation.
Volkswagen's 2014 lineup of vehicles will for the first time use Car-Net, the company's new homegrown communications network that connects cars with Web and voice services.
At first blush, it appears that VW has arrived late to the party—General Motors introduced OnStar in 1996—and with a cheap bottle of wine. Version 1.0 of VW's Car-Net embeds a 3G GSM box that roams on AT&T and T-Mobile. That's a generation behind today's wireless-networking standard, 4G LTE.
Yes, core safety services are provided. With a single push of a red button, the car calls 911. If an airbag is deployed, it triggers an emergency call, providing exact location and relevant details. But Car-Net's most immediate and reliable way to get information about nearby points of interest, or downloading turn-by-turn directions to your navigation system, means pushing an "i" button in the roof above the rear-view-mirror, and speaking with a call center. Communication with a human being in the age of Siri and Google Now seems quaint (and expensive).
Where's voice recognition, anticipatory computing, or contextual search? Where's the partnership with Nuance or Yelp allowing drivers of Das Auto to have prolonged man-to-machine conversations with VW cars, automatically serving up vehicle functions, infotainment and navigation?
It's a Car, Not a Gizmo
"We don't want to say that Car-Net is going to change the world of connectivity in automotive," said Frank Weith, manager for connected services at Volkswagen Group of America, at a media event in St. Helena, Calif. in August. "It's not. But it's a solid offering, right in the middle sweet spot of the business."
Despite alluring futuristic visions of cars as personal mobility robots, automotive connectivity in 2013 is still a conservative enterprise focused on safety and essential driver functions. And it's served up with the absolute reliability of automotive-grade equipment, and without distraction. That means heads up, eyes forward, and without the frustration of voice recognition repeatedly guessing wrong about what you really want. Hence the call center.
Given the need for privacy, reliability and security, automotive systems are not interoperable with the rapidly changing world of consumer electronics. But Weith argues that that allows Volkswagen to speed up, not slow down.
"We have a proprietary protocol between car and backend," said Weith. "We wrote it and we control the security. We're not depending on third parties to make improvements around it. If we're concerned about something, we make the change. It's done and we move on."
Crossing The Line
VW is following Woody Allen's advice that simply showing up is 80 percent of life. Weith believes that Car-Net doesn't need killer apps or disruptive features—the point is merely to get VW into the connectivity business.
Except for a brief period in the mid-2000s, when Volkswagen licensed General Motors's OnStar technology, the company has forced its customers to drive unconnected. The launch of Car-Net, more than five years in the making, reveals how even an old-school German car company—one which likes to talk about the driving experience—can't compete in today's automotive market without putting an embedded cell phone into its cars, with an associated mobile app, and a dedicated website.
Weith, who has three teenage children, was keen to show me how, on the Car-Net website, you can draw a perimeter on a map—a geofence, in industry parlance. If his car ever crosses the line, he will be notified by text or email. Drivers can also set a maximum speed, which when crossed, triggers the messages.
"You'll have some great dinner conversations with your teen," he joked.
Other services, like remotely honking your horn and flashing the beams, seem less than absolutely necessary. (Weith got a kick out of honking and flashing demo cars on the ground, while he was 35,000 feet over Nebraska, en route to the press event.)
And in an obvious and potentially annoying ploy for more revenue in a dealership's service department, there's a "diagnostics and maintenance" feature—that notifies a user through every imaginable channel that it's time to visit the dealership to have your oil filter changed. Ka-ching.
Fasten Your Seat Belt
None of these features are likely to wow the world's car geeks, who want immediate transformation of today's traffic into transportation pods woven into an interconnected Web of vehicle-to-vehicle and vehicle-to-infrastructure communications. VW's Car-Net might not even convince its own customers to fork over $199 a year for emergency services or to be able to connect directly from the car to a call center, which can identify the location of the closest ice cream shop—or bar—and have the destination beamed directly to the car's navigation system.
Meanwhile, many car companies, including Ford and Toyota, are content to have drivers tether the car's communications system with a smartphone—even if it precludes access to a call center or guaranteed emergency notifications.
And while General Motors enjoys a two-decade lead in telematics, OnStar currently operates on retrograde 2G networks, while charging customers about $350 a year for services that are similar to VW's inaugural offering.

Nonetheless, automakers are slowly forming a queue at the doorway of the mobile communications revolution. In February 2013, General Motors announced that in 2014 it hopes to provide 4G LTE mobile broadband connectivity in certain 2015 vehicles. VW's Weith is also already eyeing up a migration to 4G LTE, which he believes will allow the merger of your existing Verizon or AT&T account with the car—essentially turning your vehicle into another device on a multigigabyte data plan.

"When we look at Generation 2, I now know we can get there because we have an embedded module that's already been developed," said Weith. "I can inch my way into it, with smaller increments of cost. It's the foundational element we need in the car to expand and grow."