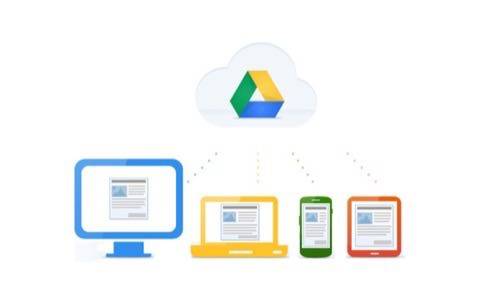 Google has had a brainstorm, and now plans to use the collaborative and sharing features of Google Drive as bait — essentially to lure third-party apps into the Google fold.
In a blog post, Google software engineer Brian Caims outlined how developers can integrate Google Drive features into their apps — features like instantaneous saving in documents and spreadsheets, or multi-user collaboration on such files in real time.
One of three services to debut with the Realtime API is Neutron Drive, an in-browser coding app that stores text and source codes in Drive. Using the API, Neutron Drive users can now see realtime coding changes.
Other companies that have launched alongside Neutron Drive with the Realtime API are Gantter and Draw.io. Gantter offers collaborative project scheduling, while Draw.io is a diagramming app that specializes in sharing and collaborating on things like flowcharts and UML (unified modeling language) diagrams. And for those interested in channeling their inner Will Smith from The Pursuit of Happyness, Google released a collaboration-enabled Rubik's cube that reflects real-time changes with the new API.
A Subtle Social Strike
But there's more going on here than meets the eye. If you view the announcement in the context of the ongoing platform wars, Google's API release sort of resembles a secret social strike.
Some have postulated that Google+ is less a social network than a social layer, connecting all of Google's disparate properties together. It's probably a bit more than that. However, Google's approach to social has always been more inclusive, dating back to the way its concept of Circles simply creates a Venn diagram of social connections. Facebook, by contrast, essentially creates a series of walled gardens around each user. (Anecdotally, I'd say that's because the average user shares more on Facebook than Google+.)
Google provides free search, email, calendaring, word processing, maps — you name it. But Google's revenue stream is sharing your data across its services to build up a comprehensive profile of who you are that it can sell to advertisers. Collaboration — between services, between users — is in its DNA. So it makes perfect sense for Google to try to rope third-party apps into its own collaborative services, as it's doing with the Drive API.
Facebook may not feel particularly threatened. It has a number of advantages — in particular, its Social Graph API, which remains the benchmark for determining the preferences of individual users. In addition to third-party apps and sites that use Facebook APIs for authentication, Facebook's pages themselves serve as a foundation for dozens of apps, and the company is making an aggressive push to add mobile apps as well.
And, of course, there's its billion-plus user base. Nothing at Facebook really screams collaboration, however — not even the Microsoft-powered, Facebook-authenticated Docs.com effort of a few years ago.
LinkedIn might be more vulnerable. While users can use its InMail and other tools to publish information, LinkedIn provides networking, not collaboration. Google already supplies both, and has made a bid to lure more apps onto its platform, as well.
The bottom line is this: Google's new Drive API will probably prove most valuable to small, business-oriented apps whose developers view collaboration as a feature, and not the central business model. It's a savvy bid by Google to build a developer base.
Additional reporting by Nick Statt