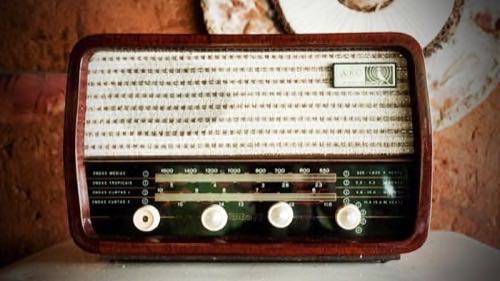 Radio will never be the same. Like books, magazines, music and just about every other mass medium you can think of, the age-old format is being transformed by the Internet, mobile technology and a few very smart organizations.
We don't know exactly what radio will look like in 20 years (or if we'll even still call it that), but it's safe bet that it would it be utterly unrecognizable by the likes of Edwin H. Armstrong, who was awarded the patent for FM radio in 1933. We'll always have audio, but transmission via radio waves will be augmented by wireless Internet standards like 4G mobile broadband and Wi-Fi. Those networks will carry much more interactive and smarter audio content, which will likely push traditional broadcasters toward a more personalized experience.
So who's forging this future? It's still early – and this space will undoubtedly be occupied by a few now-unfamiliar names by 2030 – but there are a handful of organizations already busy chiseling out that future. Keep an an ear on these 5: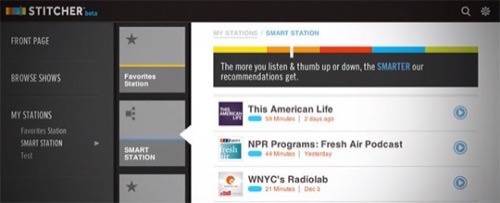 Stitcher Radio
Stitcher Radio is amazing. The four-year-old company blends terrestrial broadcasts with popular podcasts to let users build a highly personalized, lean-back radio experience. Since I started using Stitcher, I've spent a little less time in the NPR iPhone app (though I haven't abandoned it completely) and Instacast, which I had used to subscribe to podcasts. Stitcher also streams other local, non-commercial radio stations in your locale, which you might miss if you don't have an FM radio in every room in the house.
Like Pandora does with music, Stitcher builds smart radio stations based on your preferences, which are based on your listening history and the familiar thumbs up/down tapping. It's great. If I want to listen to audio hands-free, Stitcher will play back new episodes of my favorite podcasts and public radio shows without me having to fidget with a radio dial or smartphone app interface. Stitcher features content from CNN, NPR, BBC, Fox News and a host of providers large and small.
How It's Looking Forward: Earlier this year, Stitcher Radio announced a partnership with Ford, who will build the service (along with Pandora) directly into its new cars. Smart.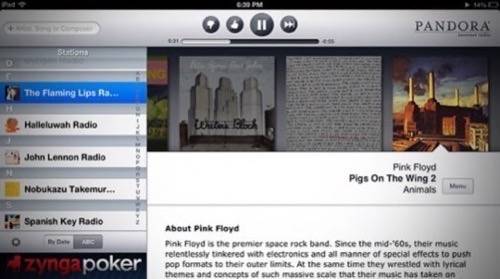 Pandora
This one might seem obvious, but Pandora has stayed on top of the personalized Internet radio market for years, despite challenges by everyone from Last.fm to Spotify. The company faces some significant hurdles. As a public company, Pandora now must deal with pressure from investors – and the ongoing battle over artist royalty payments will likely come to a head in the U.S. Congress next year. But Pandora isn't going away.
For my money, Pandora's Music Genome Project still provides some of the smartest semi-automated music recommendations out there. It doesn't yet rival the brain of a real live tastemaker, but it's getting there, thanks in large part to the human intelligence that heavily fuels Pandora's algorithm.
How It's Looking Ahead: Like Stitcher Radio, Pandora is finding its way into new cars. It's also begging Congress to rethink the unbalanced artist royalty payments that Internet radio providers pay. Not everybody loves Pandora's proposal, but something has to give for this model to remain viable.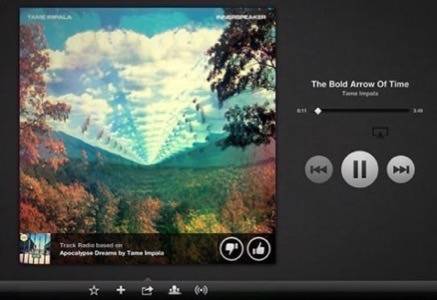 Spotify
Not so long ago, you wouldn't have associated Spotify with Internet radio. That's because the on-demand streaming service never attempted to offer the type of functionality that Pandora, Last.fm and Slacker have long been known for. That all changed last December, when the Swedish startup launched Spotify Radio, which emulates Pandora's functionality using the Echo Nest, a competing music recommendation engine. Any doubts that Spotify was serious about this push were cast aside in July, when Spotify Radio was made available for free in the service's mobile apps.
How It's Looking Forward: Spotify's most promising feature is its third-party app platform. The year-old store now boasts more than 60 apps focusing on discovery, social music, promoting individual artists and whatever else developers can cook up. The platform is still desktop-only, but once it starts to go mobile, it will fundamentally change the way listeners consume music on the go.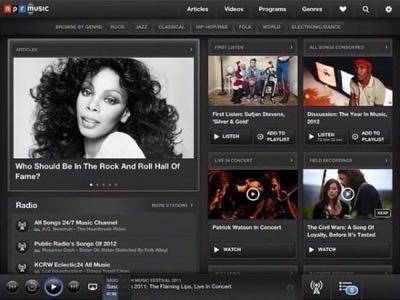 National Public Radio
If old media are supposed to be crusty and slow-to-innovate, you couldn't tell it by looking at NPR. The public radio nonprofit first went on the air in 1971, but unlike some of its counterparts in print media, it hasn't been sitting out the digital revolution. NPR's Digital Services team has been busy creating application interfaces, WordPress plugins and experimental Web radio products. Its social media presence is impressive and its podcasts are some of the most popular on iTunes.
Most importantly, NPR has invested heavily in its mobile strategy. It's got some immersive and content-rich apps for iOS, Android and Blackberry and has been proactive about using HTML5 to build a cross-platform, modern radio experience that works on just about any device.
How It's Looking Forward: NPR knows that it needs to be present on every platform its listeners might be using, and its done an impressive job of achieving that. By maintaining this spirit – especially when it comes to mobile devices – it pretty much guarantees itself a prominent role in radio's future. And NPR also knows the importance of partnering with car makers.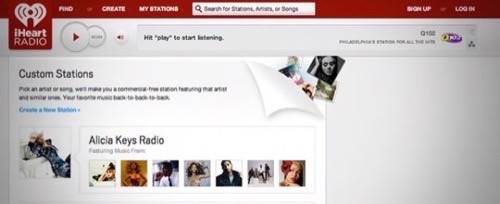 Clear Channel
NPR isn't the only industry incumbent that's thinking ahead. Terrestrial radio conglomerate Clear Channel sees the threat posed by innovative startups and has responded accordingly. Its iHeartRadio service combines 1,5000 live broadcast stations with personalized channels fueled by the Echo Nest's music recommendation application programming interface.
The company's digital efforts are merely breaking even, but it hopes to change the equation by joining Pandora in its quest to get Internet radio royalties reduced. Digital may make up only about 5% of Clear Channel's total listenership, but the company knows where radio is headed.
How It's Looking Forward: By putting its massive weight behind Pandora's quest to reduce Internet royalty rates, Clear Channel helps make change more likely. It also provides its own API that developers can use to bake iHeartRadio into other products, including cars.
Other Players Forging Radio's Future
Narrowing this list down to five organizations was tough. So many technology and media companies are working on things that will make up the future of what we today call radio. Satellite radio will play a key role alongside FM and Internet radio, presumably led by Sirius XM for the foreseeable future, at least in North America.
When I prop up my iPad and stream content from NPR, Stitcher or Spotify, it's a bit like using a futuristic radio. On my iPhone, smaller versions of those same apps let me bring the content with me in the car or when I'm walking down the street. Along with Samsung, Nokia and others, Apple is already building much of the hardware from which we stream audio content. Cupertino recently solidified this role by partnering with car makers to tighten iOS integration in vehicles. The company is even rumored to be launching its own Pandora competitor in 2013.
It's not just giants that are jockeying for a spot in radio's future. Under-the-radar upstarts like Shuffler.fm and the Hype Machine turn music blogs into lean-back, mobile-friendly listening experiences. Even SoundCloud is growing more radio-like. Meanwhile, The Echo Nest's complex music recommendation algorithm is woven throughout a long list of Internet radio products, each of them aiming squarely at Pandora.
Lead photo by Rafael Kage.