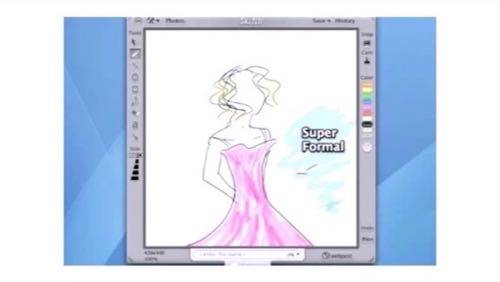 Perhaps the biggest fear for app developers is that when they come out with a new version of their product, the people who already use it don't like the changes. It does happen – just ask Facebook.
Sometimes, people eventually get used to the new design and plow ahead. Sometimes they hate the new version so much they hang on to the old one as long as they can, and completely drop the service when they can no longer do so.
That was precisely the scenario facing Skitch, a photo/screenshot capturing and photo-hosting app that is now part of the Evernote family of products. Skitch is great for taking screenshots and resizing them to fit in articles and blog posts and hosting them online with custom URLs. Skitch has been a favorite of ReadWrite staffers for years because it made it easy to grab screenshots and resize them quickly for publication.
But when Skitch released its new Skitch for Mac version 2.0 recently, several of us at ReadWrite freaked out about the changes to its user interface (OK, it was mostly me). The screen-capture app we relied on had been borked. We found resizing much more difficult – and other features that we had grown accustomed to also changed. It got to the point that I refused to update Skitch on my MacBook after using the new version on my iMac.
Listening Is Important
One mark of a good company is how well it listens to its customers. If a new release collects criticism, some companies just tell their users, "this is our new product and we are sticking to it, so get used to it." Smarter companies pay attention to user concerns and respond accordingly. Skitch did it right.
On Wednesday, Skitch co-founder and chief designer Keith Lang responded to users upset with Skitch for Mac 2.0 by providing a roadmap for how his team is going to improve the app going forward. Just as important, in a blog post, Lang promised that the previous version of Skitch for Mac will remain available for download, "until the new version fits into your workflow."
I could not be happier.
Where Skitch Is Going
Lang's roadmap shows a variety of features that will eventually come to Skitch for Mac. Some of those features are old Skitch standbys that were removed from version 2.0, such as auto-creation of URLs for sharing, shortened URLs and streamlined cropping and resizing. Skitch will also have direct hosting of images (like it used to) and storage and synchronization options accessible from any Evernote-enabled device. It will also get the ability to create multiple file formats from the app's "Drag Me" tab.
When Evernote bought Skitch in August 2011, ReadWrite thought it was a perfect match. Evernote promised to bring Skitch mobile (which it has) So far, the companies have worked well together. Just as important, it is nice to see that despite being subsumed by a much larger company, Skitch can still be nimble and responsive to its users.