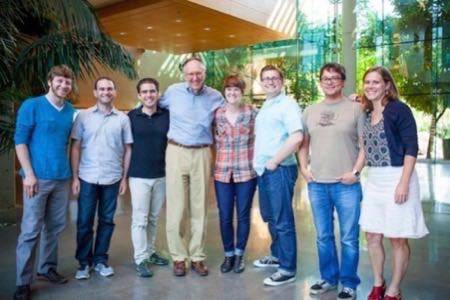 Geoloqi was a smart little startup from Portland, Ore., that made software for telling a smartphone where in the world it is. All kinds of investors wanted a piece of the action, but Geoloqi said no, no, no. Its founders wanted to find a fit, not an "exit," a place where they could keep building the apps and maps they love. Now they have. Geoloqi has been acquired by Esri.
"I felt like I had known them my entire life," Geoloqi CEO Amber Case says of her first meetings with Esri, based in Redlands, Calif. "We wanted to be a longer term, more sustainable company, rather than try to knock it out of the park and be gone in two years." Despite some early offers from other companies and investors, Geoloqi stuck it out, looking for an opportunity just like the one it announced Monday.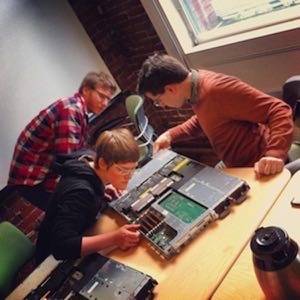 Location, Location, Location
Geoloqi's tools help software developers integrate sensitive location features, which are hard to build from scratch. Location services eat into the phone's performance and battery, it's hard to find location accurately, and the data have to be secure to protect the user's privacy. Geoloqi solves those problems for its developer customers.
Geoloqi's free apps show off the kinds of superpowers that can be built using its software development kit. My favorite example: push notifications whenever you walk by a place that has a Wikipedia entry.
With the acquisition, Geoloqi's software is not going away. On the contrary, version 2 is on its way with Esri's blessing. The Geoloqi office is now the Esri Research and Development Center, and Geoloqi CEO Amber Case is now the center's director. The same team will keep building the same software, but now its parent company can provide the other half of the value proposition: complete, powerful maps.
With Esri, Geoloqi Is On The Map
Esri is a map provider. It has amazing data for planning and logistics. I asked Case to rattle off some industries served by Esri's map data. Here are just a few: education, tourism, government planning, construction planning, telecom/infrastructure planning, retail, environment management, emergency/disaster management… basically anything that uses a map.
For example, you could use Geoloqi's software on Esri's map data to create a geofence in the shape of a tornado warning, so every phone in the area would know exactly where it's safe – and where it isn't.
For their first trick together, Geoloqi and Esri released new geocoding features in the Geoloqi service. This allows apps to provide an address instead of just a latitude and longitude, and the service will figure out how to draw the geo trigger. It also allows reverse geocoding, so apps can find the address of a phone just by reading the phone's location.
Esri and Geoloqi are also now offering a mapping library that apps can use. It's powered by Esri's ArcGIS, so apps can use it as an alternative to Apple's MapKit. In other words, if Apple's maps aren't good enough, apps can build in Esri's instead.
Solving Real-World Problems
The merger helps Geoloqi concentrate on real-world problems instead of catering to the whims of the trendy app market. "They're a nerdy, developer-focused company," Case says of Esri, "and they service a lot of different industries that are real industries, not just these [markets for] 18-to–25 year old[s]."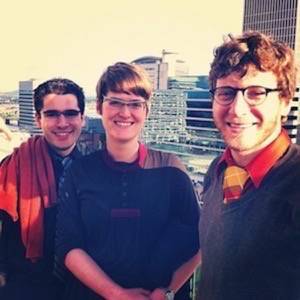 To this smart team, the deal was a relief. "People were jumping up and down," Case says. "We know we can be [at Esri] for a long time and work on cutting-edge stuff." There's a clear roadmap, they know what they're working on, and they can hire more Portlanders. All Geoloqi's investors hail from Oregon, and the company was a star of the city's incubators. It's a real local success story.
In an age of quick-flipping start-ups with no soul, the Geoloqi story is a lesson in the payoff of perseverance.
Disclosure: I used to hang out with Geoloqi a lot when I lived in Portland because I think what they do is awesome. That's how I took those nice Instagrams of them.
Team photo courtesy of Geoloqi.