Even as developers continue to churn out more and more mobile apps – especially games – they're all struggling to figure out how to get enough people to download and use their apps. Perhaps even more important, developers need a way to make money on their apps, and that combination increasingly results in the freemium model – free apps supported by in-app purchases.
The trick, though, is to give people a robust enough free app to get them to download it in the first place – but still find a way to convince enough of those downloaders to part with their hard earned dollars?
Do it wrong and you've just given away something for nothing. Do it right and it can be a lot more lucrative than charging everyone $.99 upfront.
What' the secret? Here are 5 ways app developers get users to pony up real cash:
1. The Bait and Hook
The psychology here is simple. Lure in the customer with an all-too-accessible free download. With that initial barrier removed, developers then only need focus on creating a fun and engaging gaming experience. After those first few minutes (or hours) of play, it's that much easier to get the customer's buy-in to spend a little something to continue the experience. The desire to make it to the next level can be almost addictive. A fully invested customer will be more willing to pay to play.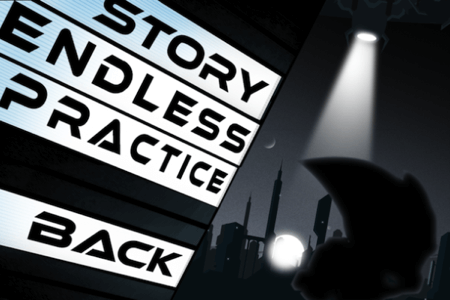 2. Make It Easy
Some of the most successful games are relatively simple – Angry Birds is a perfect example. But even for the more complex games, the early objective should be to make it as easy as possible for customers to understand the rules of the game and get started. According to veteran game developer Mike Amerson, maker of the hits My Virtual Girlfriend and My Virtual Boyfriend, this is a key strategy. "Make sure the initial engagement isn't frustrating. Use techniques like tutorials and tips, then allow the user to practice and gain a few wins before she has to face any real challenges. Then as the game progresses, it becomes harder to achieve those same results." But by then, the customer is already invested.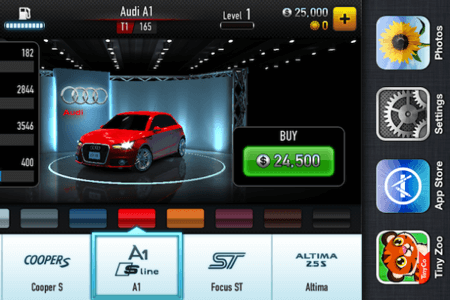 3. Timely Offerings
Only after the customer has downloaded the app, has a good feel for it, and may be feeling fairly confident in their ability to win, is it time to drop the in-app purchase suggestion. At key "choke points" in the game, when the developer knows the customer will need just the right tool to obtain a higher level of achievement, a friendly pop up alerts players of the opportunity to make a purchase that will keep the game experience going. The U.K's Natural Motion, makers of CSR Racing, have mastered this strategy – and have $12 million in monthly in- app purchase revenue to prove it. After working through a few easy levels, it is nearly impossible to win a race without making upgrades or purchasing another car.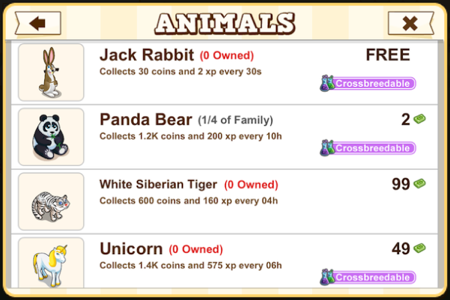 4. Introduce New Items
Mobile game developer TinyCo is a proven leader in this next strategy. In its game Tiny Zoo Friends, where kids manage a virtual zoo, the company introduces new farm animals for purchase every week. One animal, "The Cash Cow" (not sure if pun was intended or not), cost one young fan nearly two months' allowance. According to TinyCo CEO Suly Ali, the revenue from this character alone was in the neighborhood of $50,000.
5. For A Limited Time Only
Once customers become accustomed to making in-app purchases, developers then introduce the limited-time- only scenario. Make the next purchase for half off, or at a reduced rate, but only if you buy before the offer runs out. Most shoppers will recognize this strategy from a wide variety of retail environments – because it works. Imposing a time limit to a discount provokes that buy-now-or-lose-out feeling of urgency. It's the ultimate pay reward system.
By some estimates, in-app purchasers spend on average $14 per transaction, which is why freemium has become the dominant means of monetizing apps.
For serious players, though, buying a game for $.99 up front is almost always cheaper than a freemium model where you'll need to ante up a lot more over time. Keep that in mind the next time you download a "free" app.