Google Maps and Google Earth are converging on that virtual-reality future we've dreamed about. Today, Google announced Google MapsGL, an enhancement to Maps that uses WebGL to generate swooping 3D graphics inside your browser; no installations necessary. If your hardware meets the requirements, and if you use a WebGL-capable browser, you can opt into the 21st-century Google Maps experience.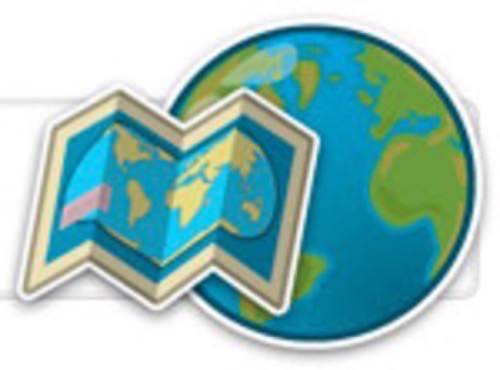 Turns out that's a big "if," though. The requirements are pretty stiff. "Some low-end integrated GPUs" aren't supported, and apparently that of the latest MacBook Air is too "low-end." Even a 2-year-old MacBook Pro gets a warning message that MapsGL will "run slowly." You also have use Chrome (of course) or the latest Firefox 8+ Beta; Safari or … the other ones … won't cut it. MapsGL sure looks cool, though!
It's new technology, so Google is brave for pushing things forward, and anybody with a computer that isn't designed to scrimp on performance (like mine) should be able to get results. MapsGL provides sweeping, panning 3D views that let you rotate your satellite maps and watch the shadows change. When you want to go to Street View, drag the little man down, and your view will swoop down in three dimensions and put you on the street. Accordingly, Street View is faster and more responsive now, too.
Unfortunately, for some of us on brand new "low-end" computers, MapsGL is more likely to do this: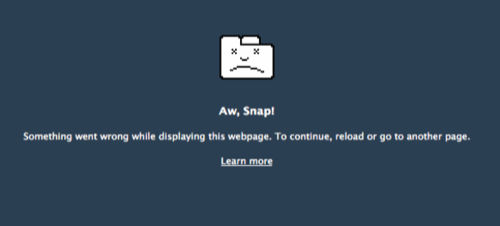 The Future of Maps
No hard feelings, though. The LatLong team has shipped a slew of impressive features recently. You can now fly along your directions in Google Maps using Google Earth views inside the browser, and that one will work for just about anybody. Maps also got a weather layer, which is handy for planning trips and outings.
Google Maps is also expanding its international reach. They've stepped up the importance of Google Map Maker for editing, recently graduating a big class of new crowd-sourced country maps to the live Google map.
Does MapsGL work on your system? Try it out and let us know how it goes!