Microsoft has released a preview of two database products: the next SQL Server as well as a free trial of SQL Azure. The first is a chance to get your hands on pre-release code for the company's flagship offering in the database space; SQL Server 2008 R2 is the formal name for the newest iteration of the platform. SQL Azure is probably something more unfamiliar. It's a relational database built on its Azure platform for the cloud.

SQL Server 2008 R2
This is the Community Technology Preview for SQL Server 2008 and so isn't really intended for updating production environments.
New features to explore in this iteration include a new version of the reporting software and a renewed focus on multi-server management. The Report Builder 3.0 is a self-service reporting tool, and Microsoft is now touting its ability to handle "geospatial visualization" – doublespeak for maps. To attempt to speed up multi-server management, Microsoft added a new database administration wizard.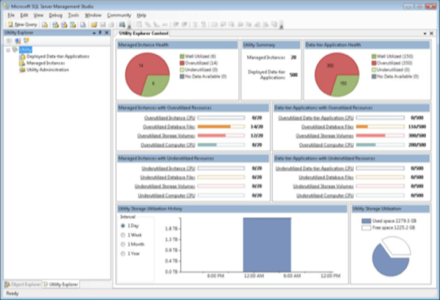 SQL Azure
SQL Azure is a relational cloud database along the lines of Amazon's SimpleDB (when it comes to the business model). In other words, it's keyed towards providing pay-as-you-go scalability at a minimal infrastructure cost.
This trial is a key development for the Azure platform. The free trial lasts until November, after which it'll cost $9.99/month for 1GB, or $99.99 for 10GB. It's a safe bet that there will be plenty of developers, at least those working with ASP.NET and PHP, sufficiently hooked as to except Microsoft lock-in, which is the point to begin with.