I'm at the second annual Mobile 2.0 event in San Francisco. Rudy de Waele of mTrends starts with an overview of Mobile 2.0: an all-IP environment and application mashups are two features. Rudy has been a guest author on Read/WriteWeb before and his Understanding Mobile 2.0 post from December is one of the best introductions to mobile 2.0 that you'll find. Also see: Mobile 2.0 Startup Ecosystem (Sept '07).

Next up is Tomi Ahonen, author and Mobile blogger. His latest book is called 'Digital Korea', about how South Korea established itself as a technology leader. His talk today is about mobile social networking and communities – in particular the business opportunities in Mobile 2.0.

Tomi Ahonen, photo by Rudy de Waele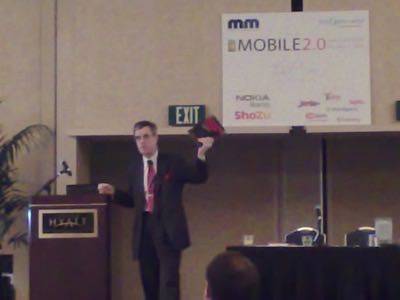 Tomi calls mobile "7th mass media", which he says "is as different from the Internet as television was to radio" – he's referring to things like user experience and business opportunities. His definitions of mass media: Radio was 4th, TV 5th, Internet 6th and Mobile 7th. He says mobile can do everything the previous 6 media can do, including interactivity and search of the Internet. But mobile is different from the previous 6 — he says mobile is "the first personal mass media", it's always on, always carried, has built-in payment model, it's a creative tool at point of creative impulse and gets the most accurate audience info. He says mobile is "a far superior media experience" than the previous 6 mass medias.
He says mobile apps can be "magical" and discusses an example from Japan – a cameraphone OCR translator. It's from a Japanese company called MediaSeek; the product is called Kamera Jiten, and it allows cameraphone users to turn their device into a translator.
Business Opportunities in Mobile Web
Tomi then outlines some opportunities: e.g. mobile books (M-Books) are an $82M business in Japan. In Japan and South Korea, there are big opportunities for revenue – e.g. 54% of Japanese mobile phone users consume ads – and what's more 44% of them have clicked on interactive ads. Tomi says hat "advertising is becoming content", because it is relevant to mobile users. While he says this isn't a radical new idea (e.g. MTV videos in the early 80's were essentially advertisements of music products), it is something we need to adapt to more in the mobile Web era.
He talks of a new company called Blyk, which launched 24 Sept in the UK. Blyk is a new mobile network for 16 'Äì 24s that's funded by advertising – according to the Blyk blog it's "an invitation-only mobile virtual network operator (MVNO) that links young people with brands they like and gives them free texts and minutes every month." Tomi says Blyk is a company to watch and emulate.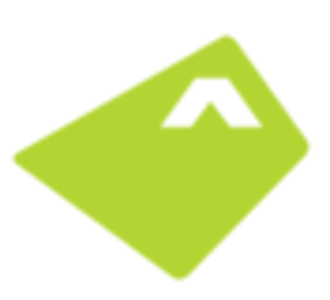 He says the big brands (Coca-Cola et al) will be present in the upcoming mobile social networks. Cyworld is an early example of this.
Flirtomatic, a UK flirting service from May '06, is another good example of a mobile/social service. It gets half its income from ads, and half from personalization and gifts. Indeed the company abandoned their original subscription fee business model because of those other models. Flirtomatic is now one of Britain's leading florists, according to Tomi.
In summary, an excellent talk by Tomi and I learned a lot about the opportunities in the Mobile Web world. His next book btw is on the topic of the 7th Mass Media – some of the content in his talk today was from that book.