Most companies recognize the value of bringing back products that were popular in the past. Giving them an awesome technology update – and boom — new users love it. The bonus: these really appeal to the demand for retro items crowd. Polaroid delivers with its iconic Viewfinder camera. First produced 40 years ago — it's back in a big way, as the OneStep 2.
Set-up in a Flash
The camera works straight out of the box — after your charge it, of course, which takes between two and four hours. I'm charging this gift before sending it out.
There was no need to read an extensive manual because it gives you that point-and-shoot capability. The only thing you will need to get for the camera is i-Type film or 600 instant film so that you can enjoy the photos that print out from the camera. You'll be able to print photos that are 3.5″ x 4.2″ and have a 3.1″ x 3.1″ image. Everyone just grabs the photo you take and runs off with it, and you never get it back. So get film and send with this gift. You won't believe how much teenagers love their pics. You can scan with the additional digital app scanner for extra copies.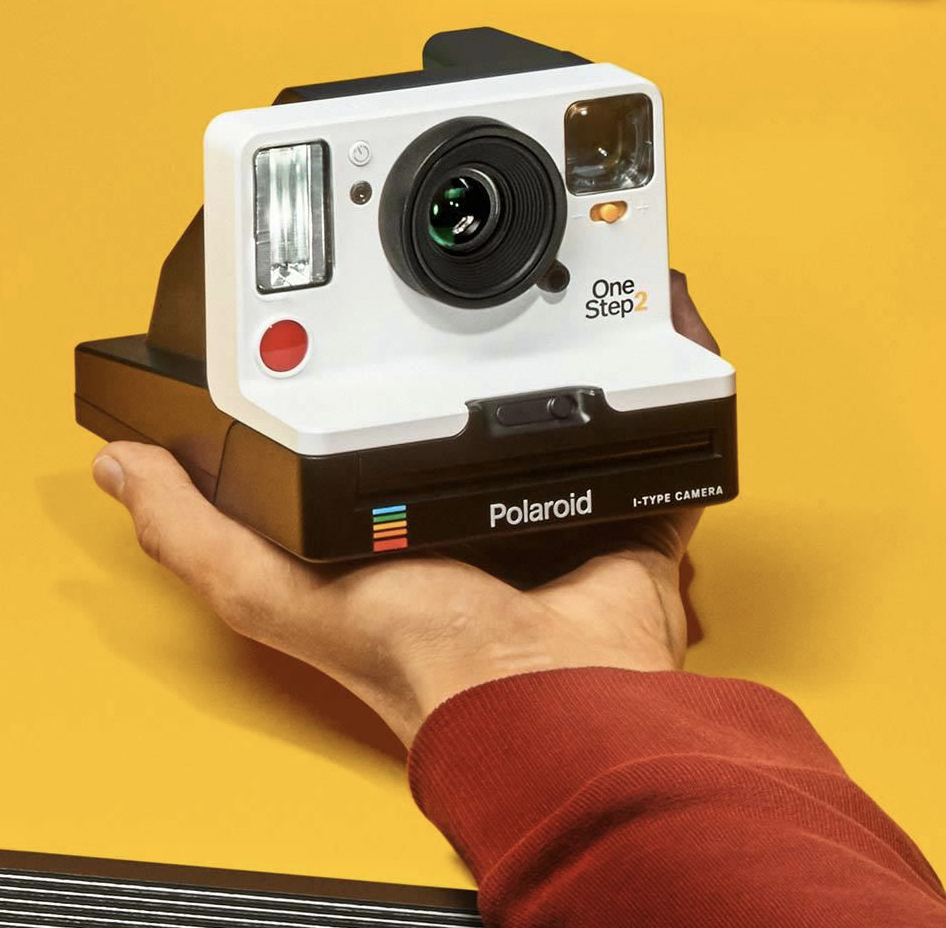 Best Features
Don't let the vintage look fool you. The instant camera has some incredible technology that delivers important features like a long-lasting (60-day) rechargeable lithium-ion battery that charges through the USB port.
There is a self-timer function for selfies and group shots. The camera has a built-in strobe flash, which helps you take good pictures even when the light is low.
Also, the high-quality, two-feet to infinity fixed-focus lens provides the range you need to take all types of photos. Next to the lens is a black light meter and exposure switch so you can under or overexpose your image by ±1/2EV. Also, there is a red shutter release button and infrared LED.
The base of the camera has a tripod mount, which is ideal if you want to use the self-timer feature or reduce the risk of camera shake. However, a tripod (separate) does not come with the OneStep 2.
Building on the previous model, the OneStep 2 gives you a more intuitive experience when it comes to visual perspective like framing the image you want to capture. This is possible because of its updated and extended optical viewfinder provides a clearer, more accurate means for framing your images. The extended design makes it easy to look through and comfortable to hold up to your face so you can focus on the shot.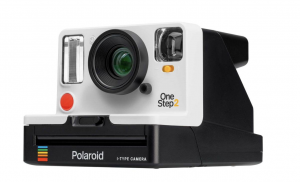 Pick Your Color
The OneStep 2 comes in a choice of white or graphite. There is also a limited edition version in mint ($20 more than the other color choices).
In the Box
Beside the OneStep 2 camera, you'll also get a neck strap and USB charging cable.
Price and Purchase Information
The camera is priced at $120 but sites like Wellbots offers $20 off with Coupon Code NEW 20 for a limited time. Polaroid also sells it directly from their website. Also, you can pick it up in retailers like Target, Walmart, BestBuy and more.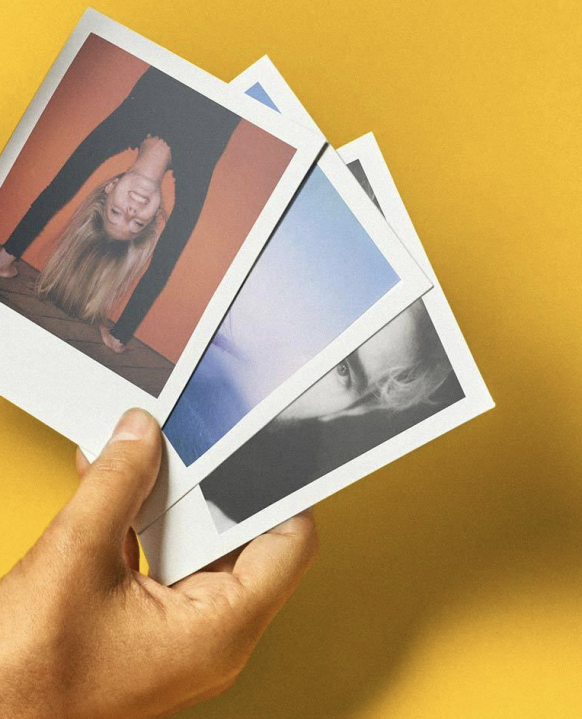 Overall Thoughts
If you buy and use a OneStep 2, you'll need to change your perspective about the photos it produces. The beauty of the Polaroid camera is that the photos do not have filters or any digital manipulation. They are realistic and capture the moment in an authentic way. After being used to photo filters and smartphone camera shots, it may take some getting used to and practice before you like the results from the instant camera.
For those longing for the good old days of photography, the teenage partier, and the retros — the OneStep delivers. If you are feeling nostalgic or want to introduce the younger generations in your life to a different type of camera, this is the instant camera to buy.