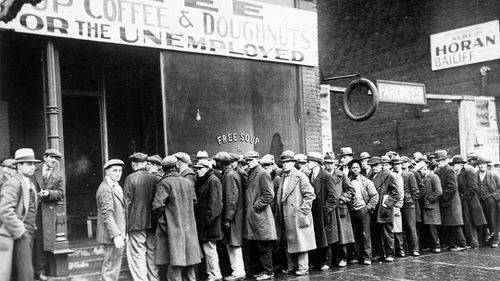 The Great Recession wiped out countless companies and startups, even some from the most seasoned business leaders. So why did some startups manage to not only survive, but also grow? And what business lessons have these entrepreneurs picked up along the way?
Now that things are looking up again, we asked five successful entrepreneurs from the Young Entrepreneur Council (YEC) how their businesses overcame the economic low, how it's impacted their prospects, and what lessons they gleaned from recovering.
1. Move From Recovery to Expansion

Yodle serves small businesses, many of whom were impacted by the recession. When the economy slows down, small business owners can struggle to keep the lights on, so affording online marketing can feel like a stretch.
But as the economy recovers, consumers begin to search for more services online. This results in couple of things: better search results for small businesses and bigger advertising budgets.
After the effects of the recession began to wane, Yodle saw an increase in the number of small business owners who wanted to invest in online marketing for the first time or increase their online marketing and advertising to capitalize on the larger consumer search volumes. Small businesses clearly began to focus on recovery and expansion. —Ben Rubenstein, Yodle
2. Show You Can Thrive in Economic Lows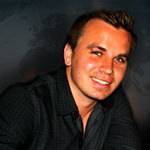 Most of the investors I have pitched to have seen the value in the projects I am working on specifically because they see that my ideas require very little funding, have the opportunity for high returns and are very saleable.
For example, Tunebash is a music app I am working on that will offer artists an intelligence platform to better connect with fans. The platform allows free streaming and targets large, untapped markets. My real estate software makes use of an antiquated real estate process of foreclosures and allows an investor to make smart decisions on the fly.
If investors see you are solving a problem that would actually make money in a down economy and that you are passionate about it and know the space, then there is no reason not to invest. —Joseph Ricard, Tunebash
3. Market More Strategically
The recession was actually was great for business in our industry. But things have changed quite a bit since then.
Three or four years ago, it was a lot easier for us to make sales and cut through the clutter, and our market was eager to buy because our products help them grow their own revenues, which of course was something everyone wanted to do during the recession.
Now, as things are looking better, more competition has popped up (while old competitors were filtered out by the recession), our marketing competes with more messages in more places, and our customer (small businesses) are kinda holding onto their pocketbooks because their confidence isn't back up yet. So we've had to focus more on thinking smarter and being more strategic with our marketing. —Trevor Mauch, Automize
4. Value Experience Over an MBA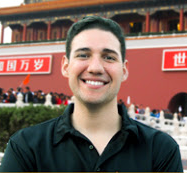 When we started the business in 2008, no one wanted to give us money given the economic environment and the risk of investing in a "China" business. At 26, I had two choices: Go pursue an MBA degree or push forward in starting the business.
A high-quality MBA would cost more than $120,000, which was expensive given that I could start a business with less. So, with the help of friends and family, I was able to raise money to get the business off the ground.
Now when we meet investors, they are much more comfortable investing with us. And not because the environment is better, but because we had four years of real-world experience and consistent growth—even though I didn't have an MBA. —Derek Capo, Next Step China
5. Have a Great Recession Operating Mentality

Our business is providing financial support to early-stage startups. When startups are failing and new businesses aren't being formed, that's bad for our business.
In a bit of bad timing, we started our business right after the Great Recession began, and so for the first two years, all we knew was how to operate within that environment.
As time has gone by, the business environment has become less challenging. Many more companies are now looking for our services, and we are seeing a much larger number of potential clients. However, the operating mentality that we formed in the early days still exists, and the lessons we learned from that experience continue to serve as a huge benefit for us. —David Ehrenberg, Early Growth Financial Services