Fresh out of the Samsung Accelerator startup program is Perch, an innovative app and back-end system for monitoring homes through existing hardware. It launches in open beta today as an Android app, but more integrations and iOS support are promised soon.
See also: Smart Homes: How To Keep From Missing The Greatest Tech Opportunity Of Our Time
At the heart of Perch is a simple home monitoring solution. Once installed on a spare Android (4.1+) phone or tablet, it lets users tap into a live stream from their property, with push alerts enabled if motion is detected. So far so Nest Cam, you might think.
But Perch doesn't actually have a physical camera—it uses the hardware you already have. It can also be run from webcam-enabled laptops and desktops as of today, with support for more devices (such as smart TVs) promised soon. You can in effect build up a home security network without buying any new devices at all.
"The average family has six Internet-connected devices," said Andrew Cohen, Perch's CEO, in a press statement. "So we built an open solution that lets you get started with the hardware you already have."
There's a commitment to a free and open approach here that's bound to make the likes of Google and Apple sit up and take note: the startup eventually has ambitions to integrate Perch with smart lighting and power systems, effectively giving you access to all of your home automation needs through one app.
The Perch Dashboard And Features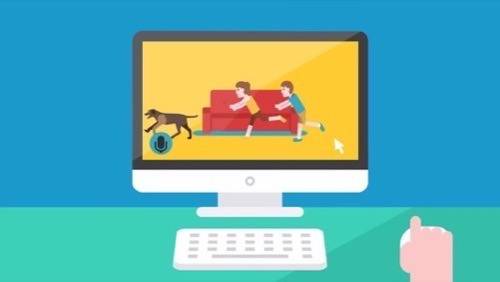 The software already includes two-way audio and advanced video technologies that Perch says reduces lag time to virtually nothing. It's also possible to set up activity zones within particular rooms and manage cameras individually from a central web dashboard.
That dashboard is reminiscent of Nest Aware, the cloud subscription service that Google charges $10 per month for. How Perch plans to fund all of this functionality once the open beta period is over remains to be seen, but right now it's making today's home security cameras look a little overpriced.
To quote the app's FAQ: "Perch is a free service. We haven't finalized our plans for premium products just yet. We're planning for it to include at least 7 days of historical video storage. We're currently making that feature available to all beta-testers."
And it's worth emphasizing again that Perch is in open beta at this stage—in our brief time playing around with the online portal and Android apps we noticed occasional stuttering and freezing, though the various interfaces themselves were clean and intuitive. It's just about at the point where you'd expect a product in open beta to be, in other words.
It's an intriguing approach to the Internet of Things (IoT) phenomenon, which often involves setting up various Internet-connected devices, home appliances and sensors for automation and control. In this scenario, homeowners would make use of the devices they already own, introducing them to IoT in a straightforward way that (for now) costs nothing. What's more, by pushing out software rather than successive generations of cameras, Perch can keep its updates small and frequent.
Integrations and Developer Access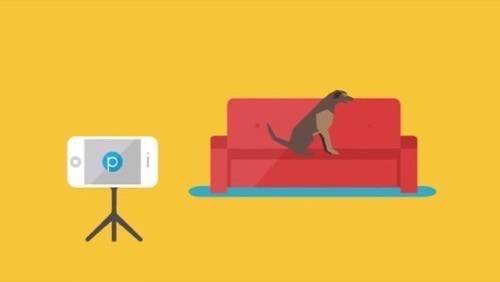 Out of the gate, Perch includes compatibility with SmartThings and Wink, and Cohen told us via email that the company is "planning to include several additional home automation systems in the near future." There's good news for developers interested in what Perch has to offer too.
"While our immediate focus is on Perch's home monitoring product, we designed the underlying technology with developers in mind, essentially as a scalable, Twilio-style platform for low-latency video," Cohen told ReadWrite. "There are a host of applications that we'd love to see built on this platform, including live-streaming services and citizen-journalism apps, and more accurate motion-detection systems for security companies.
Cohen also sees potential to improve the "Internet of Things ecosystem," he added. Smart home products, like smart light bulbs and doorknobs, are attached to physical devices, like Z-Wave power switches or battery-powered magnetic sensors, which can detect the status of the item—like an open door or lights that are turned on. "[But] IoT still hasn't come to grips with everyday objects," he said.
Perch aims to change that. Instead of peddling yet more hardware, the company uses vision and motion algorithms to detect the state of an object, whether it's a sofa, a chair, a driveway, or a pool gate. Since it connects to IoT systems, it then allows users to take action. "Imagine having a secure API for your sofa, which broadcast its state," said Cohen. "Is it empty? Is the dog sleeping on it? Are there ten people in front of the TV?"
He promises that a Perch API (Application Programming Interface) is coming at some point, but for the time being, the company wants to get feedback from users as it developers the core product. In other words, turning connecting dumb furniture and fixtures is just the beginning. Extending their reach, so they can be truly smart, seems like the real perch the company's aiming for.
Images and video courtesy of Perch