Samsung's new software development kit for its homegrown mobile OS Tizen offers a few hints about its upcoming Gear A smartwatch (codenamed Orbis)—namely, that it will probably sport a round display and a rotating bezel for taking a spin through the interface.
More important, though, the SDK also suggests that Samsung is taking a more measured approach to its new wearable—one that bodes well for its future efforts in the area.
Tizen Time
The all-things-Tizen website Tizen Experts explains that Samsung has redesigned its open-source operating system specifically for smartwatches. That sounds like a parallel to the way Google made Android Wear as a wearable-optimized version of Android. The post also says that developers have access to an install manager, development assisting tools, sample apps, and platform images in the new SDK.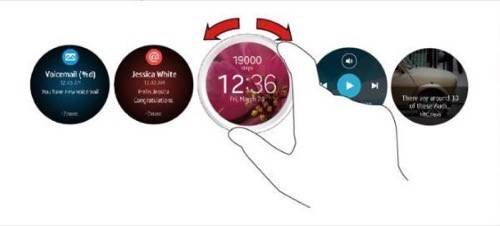 The new rotating bezel navigation controls also sound promising—a counter to the Apple Watch's "digital crown" that could relieve users of the repeated swipes and taps often necessary to accomplish simple tasks. Twisting the bezel probably means quicker navigation and fewer accidental swipes or taps. (Fewer finger smudges on the watch's display, to boot.)
Smarter Samsung
What really stands out about the new SDK, however, is the timing. Previous Tizen-based smartwatches, most noticeably 2014's Gear 2, Gear 2 Neo, and Gear Fit, all launched before Samsung provided SDKs to developers. One consequence was a paucity of third-party apps that stunted the appeal of Samsung's burgeoning wearables lineup.
This time, however, Samsung has wisely invited developers to take a look at its SDK before formally announcing the new Gear. This gives developers time to work on bringing popular apps from other wearable platforms to Samsung's party. It also makes Samsung look like it's putting real time and patience into this product launch, rather than simply announcing every device it can think of as soon as it comes out of testing.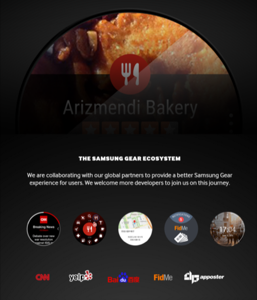 In 2014, Samsung shipped 1.2 million Gear smartwatch units, though it's not clear how many of those devices made it onto customers' wrists. Android Wear devices, meanwhile, couldn't even crack a million units shipped, even with several manufacturers crowding into the market. Now that the Apple Watch has easily surpassed both, Samsung appears ready to ake a different tack.
One thing to look for might be new features that could connect smartwatches to other smart devices at home and elsewhere. SmartThings, which is also owned by Samsung, just announced new cloud software and data-exchange protocols for tying together its clever gadgets; it wouldn't be surprising to see Samsung extend such functions to the next Gear.
Furthermore, as we've previously heard, the Gear A is rumored to have a built-in SIM card, meaning it may be capable of operating independently of a smartphone. (Doing so would require a separate data plan.)
It's not clear that adding a SIM card is all that helpful these days; doing so makes devices more expensive and power-hungry for relatively little added benefit. But who knows? Maybe Samsung's new, careful approach to its newest Gear will have it reconsidering its Dick Tracy dreams as well.
Images courtesy of Samsung; lead photo by Adriana Lee for ReadWrite