ReadWriteReflect offers a look back at major technology trends, products and companies of the past year.
At ReadWrite, we like to focus on things that are working and ideas worth pursuing, not the false starts and failed experiments that inevitably accompany innovation.
But it's important to learn from mistakes—lest we repeat them. In that spirit, here's ReadWrite's list of 2014's most jaw-droppingly awful moments in tech. If you made the list, don't let us catch you doing this again.
Microsoft CEO Gives A+ Career Advice to Ladies
A high-profile male executive giving career advice to a room full of women! This should end well. Microsoft CEO Satya Nadella, speaking at the Grace Hopper Celebration of Women in Computing, told the audience that "It's not really about asking for a raise, but knowing and having faith that the system will give you the right raise." Because that's worked so well so far!
Nadella tried to clarify his remarks on Twitter after the event. It didn't work.
Was inarticulate re how women should ask for raise. Our industry must close gender pay gap so a raise is not needed because of a bias #GHC14

— Satya Nadella (@satyanadella) October 9, 2014
People were upset at this moronic advice and Nadella sent an email retracting his remarks and apologizing.
Sony's "Interview" Turns Out To Be Hardball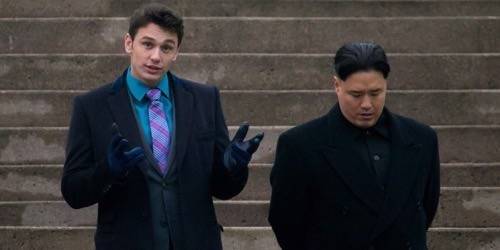 I don't know if corporate leaders send each other Christmas cards or presents or holiday fruit baskets, but if they do, and I were a Sony executive, I would just send everyone a note saying "Hey! You aren't us! Congrats."
Hackers targeted Sony Pictures in November, breaking into its corporate network and lifting what they claimed was 100 terabytes worth of data. They released it bit by bit, starting a series of stories which picked up momentum and ridiculousness like an avalanche down a mountain.
Internal emails revealed titillating tidbits on movie stars, scripts, and directors under Sony's umbrella. Sony, understandably embarrassed, hired a very fancy lawyer to try to get everyone to just forget about it and pretend they didn't see any of that information, please. That move displayed a familiarity with the Internet that suddenly makes this whole episode come into focus.
Back to the hackers! The hackers objected to Sony's release of The Interview, a movie about the assassination of North Korean leader Kim Jong-Un. On top of the information dumps, they also threatened terrorist acts against any theater which aired the movie. Cue the finger-pointing: Sony and the big theater chains both blamed each other for the movie's ensuing cancellation. It took a presidential finger-wagging and a feisty group of independent theater owners to get the movie back on screens for Christmas Day.
Sony's woes continued as other hackers decided to take down the PlayStation Network for fun.
All this from a company that had a similar situation three years ago and warnings about their poor security before all this went down.
On the bright side, maybe Sony can greenlight a movie about these shenanigans. It would be funnier than The Interview.
Don't Shoot the Facebook Messenger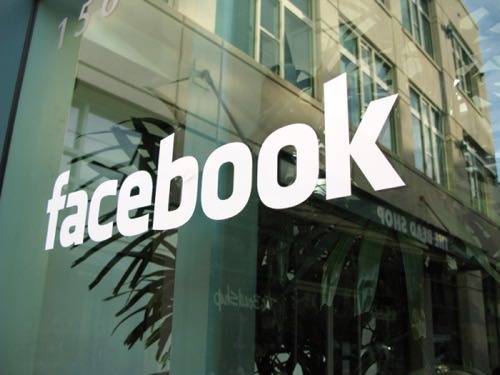 This summer, Facebook decided to release Facebook Messenger, an app that was was like the Facebook messaging feature already contained in the Facebook mobile app, but now separate! How convenient … for Facebook.
Facebook then made the app mandatory for using messaging on your mobile device. Whatever the reasons, however logical from Facebook's end, this was not well-received, and despite being one of the top apps by download, it was not well-reviewed. Users, irritated at the mandatory nature of the app, lashed out with a deluge of low ratings.
Most Obvious Fire Sale Joke of the Year
Amazon's one of those companies, along with Google, Apple, and Facebook, that has a fair shot at turning into SkyNet and causing a robotic apocalypse that destroys the world. Which makes the failure of the Amazon Fire Phone really surprising. The phone initially sold for $199 with a two-year contract. In September, that dropped to 99 cents. It's a fire sale, get it get it, get it? Amazon's marketers should have anticipated that one when they named it.
Even at that discounted price, nobody would buy it. It's almost like Amazon, which claims to put customers first, somehow didn't anticipate their indifference to a skimpy app store, unnecessary 3D features, and a scanner designed to speed up Amazon purchases. Amazon took a $170 million writedown due to the fiasco, and apparently still has $83 million in Fire Phones lying around. Perhaps they can deliver them with drones?
Uber Botches Everything That Isn't Getting People From Point A to Point B
As a logistics service that gets you around town, Uber is a wild success. At moving hearts and minds, the company's been less successful. There was the time Uber executive Emil Michael propposed digging up dirt on tech journalists like Sarah Lacy. That would be disturbing even if another Uber executive hadn't actually looked into the private ride data of another journalist. An August report based on data provided by competitor Lyft indicated that over 170 Uber employees had created more than 5,000 false rides for Lyft drivers, sabotaging their efforts. When a gunman took hostages in Sydney, Australia, Uber initially jacked up prices there. Uber drivers have also been accused of kidnapping and charged with raping their passengers. It's also facing hostile regulators around the world. Uber's hired political spinmaster David Plouffe to turn things around, but the company that invented "surge pricing" is learning the cost of a bad reputation.
Death Star illustration by Adriana Lee for ReadWrite, based on work by Steve Rainwater