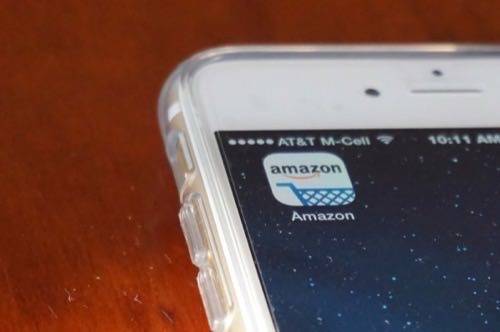 The gift-giving season was very good to Amazon, judging by the e-commerce giant's holiday tallies. It boasted some eye-opening wins, and a revealing look at what and how we shopped during the holidays.
While the company can't resist bragging about how its own devices ruled some categories, the real spotlight was on how consumers stormed its site and what that says about how more of us will be shopping in the future.
TL;DR version: We're crazy for mobile shopping and fast shipping, so look for those efforts to expand next year.
Amazon Was Primed And Ready For Growth, It Said
Amazon Prime membership ballooned over the past few weeks, a fact that tickles Amazon CEO Jeff Bezos.
The company took on more than 10 million new Prime members this season and shipped to more than 185 countries, he said in a press statement. Prime Members get unlimited free two-day shipping and the ability to borrow more than 700,000 books, listen to a million songs, save unlimited photos and watch tens of thousands of films and TV episodes.
The retailer also revealed that its "Fire TV Stick is the fastest-selling Amazon device ever." The tiny device landed on RW's holiday gift list, and now the $39 device still sits as the number-one selling electronic on its site, a position that Chromecast has largely occupied since its launch in 2013.
Top products highlighted by Amazon include Chromebooks (computer category), Samsung 1080p TVs (televisions) and its own Fire tablets (tablet computers), all of which benefitted from budget pricing or discounts.
Much of those transactions took place on smartphones. The mobile commerce industry will want to note that nearly 60 percent of Amazon's holiday shoppers purchased through their phones and tablets, an impulse that grew stronger as the season advanced.
Next Year: More Places To Get Fast Shipping
Next year, the company hopes to extend its Sunday Delivery service and Prime Now one-hour delivery service, which just launched in New York. "We are working hard to make Prime even better and expanding the recently launched Prime Now to additional cities in 2015," Bezos said in a press statement.
Impulse and last-minute shopping swelled this season. The company fulfilled more than 10 times as many same-day delivery orders this year as in 2013. The company can't resist mentioning that the last Prime Now order delivered by Christmas—health drinks purchased on December 24 at 10:24pm—landed at the customer's doorstep at 11:06pm.
Which sounds great to everyone, except probably for the poor delivery guy who had to work late on Christmas Eve. Perhaps next year, we can get our beverages via drones.
Lead photo by Adriana Lee for ReadWrite