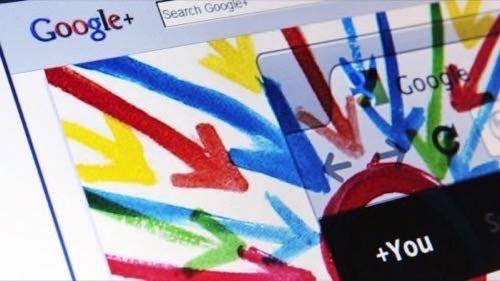 Google is sort of everywhere these days. Between its successful Android platform and the ubiquity of Google services for consumers and businesses, it's getting hard to avoid the big G. Yet when its rivals form an organization like FairSearch.org and start calling out the search giant as monopolistic and anticompetitive, no one much seems to care.
(See also: Microsoft's Complaint Against Android In Europe Is All Kinds Of Stupid)
It's a huge contrast with the smacking around Microsoft took a decade ago, when Windows dominated the PC universe and both U.S. and European antitrust regulators branded the company a monopolist. Microsoft, in fact, is still getting its butt handed to it in Europe, where it recently faced huge fines for failing to comply with earlier penalties.
These days, however, Google's Teflon coating remains largely unscratched.
Getting The Message Out
It's not like FairSearch, a tech lobbying group with 17 members that each have a reason to want Google hamstrung in one way or another, isn't trying. It has run advertisements. It has produced videos. It has held panel discussions. It has lobbied lawmakers and regulators.
The general response? Apathy.
For instance, two anti-Google videos FairSearch posted on YouTube have only 1,874 views. The group's Twitter account has 939 followers. Clearly, it's having trouble getting traction.
FairSearch basically faces two big problems. One is something it won't be able to fix very easily: the shoot-the-messenger problem. Read "FairSearch.org," and it's hard not to think "Microsoft" — Google's sworn enemy.
(See also: Microsoft Launching Another Pathetic Smear Attack On Google)
True, Microsoft is only one of the group's 17 members, and isn't even a co-founder. But it's still hard to take FairSearch's complaints at face value, because everyone knows they're self-serving and tailored to advance the interests of Microsoft and other members. Particularly when they follow Microsoft's own high-profile assaults on Google.
Too Big A Target?
The other problem is broader, but no less of a concern: FairSearch's message is too unfocused. Nor can it be tightened. It's a real dilemma.
When organizations or governments bust a company for antitrust violations, there's a clear black-and-white line that the company has to cross: they are doing something to reduce consumer choice. As much as FairSearch would like to pin that accusation on Google, there's little evidence that Google has done anything of the sort.
Last week, for instance, FairSearch complained to the European Commission that Google's Android operating system was an anticompetitive threat to the mobile market. My ReadWrite colleague Dan Rowinski did a pretty good job tearing that complaint apart. It's pretty simple: No user is forced to stay with Google services on Android. Nor is any manufacturer. So whose choices are being constrained?
That looks deliberate on Google's part. It's been very, very careful to be as big an influence on the market as possible without actually trying to establish direct control over anything. That makes it very hard for competitors to make the monopoly charge stick.
Fire A Shotgun, See What Sticks
Which may be why FairSearch is trying everything else under the sun. A quick look at its site reveals no fewer than nine lines of attack, include complaints about Google's acquisitions, "content scraping," "deceptive display," mobile, "search manipulation" and alleged unfair treatment of advertisers and partners.
This kind of unfocused effort suggests that FairSearch is taking a "see what sticks" approach, kicking up as much sand as possible in the hopes of clouding the view of government regulators.
Curiously, the one area where Google rightly gets smacked about sometimes — privacy — doesn't get much emphasis on the FairSearch site. Of course, its members probably want just as much user data as Google is collecting, so they don't see much advantage to rocking that particular boat.
Google's enemies have a tough nut to crack, and FairSearch's broad approach reflects that problem. The search giant has made a very good business out of mining user data and generating ad revenue without (as far as we know) crossing any serious lines yet. Until that changes, Google's competitors may have to deal with their Google problem by, y'know, competing.
Image courtesy of 1000 Words / Shutterstock