Ryan Gosling is the focus so many memes lately… From well-educated preservationist to staunch feminist, from NPR junkie to Silicon Valley power player, these Tumblr memes have made us all giggle. Which is a good thing because we all need to laugh with a potential SOPA crisis on our hands. But, don't worry, Ryan is all over that.
So far my favorite iteration of "Hey girl…" comes from a Tumblr that imagines Ryan is a crafter, or in love with one. HandmadeRyanGosling pokes gentle fun at crafters, and the folks who love them, as only a fellow crafter could.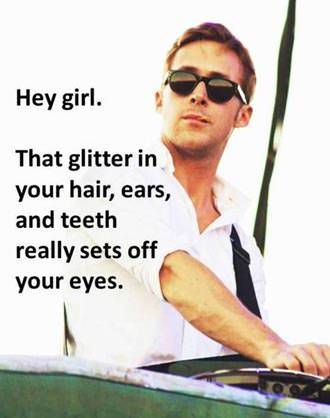 Hey girl… What's Your Favorite Riff of the Ryan Gosling Memes?
We asked and culled your responses from Facebook, Google+ and Twitter and presented them back to you with Storify. If you have additional responses, please leave them in the comments.