First it was smartphones integrating cameras. Could we be about to see the inverse – cameras integrating smartphone technology? That's the concept being explored by Seattle design company Artefact. They've come up with an intriguing prototype for a camera that incorporates smartphone technology – a.k.a. a SmartCam. Artefact claims that innovation has stalled in the camera industry, that there hasn't been much new in camera devices over the past 10 years. They're aiming to shake up the camera industry and are already talking to camera companies (and others) about implementing their vision. I spoke to Artefact's founders to learn more.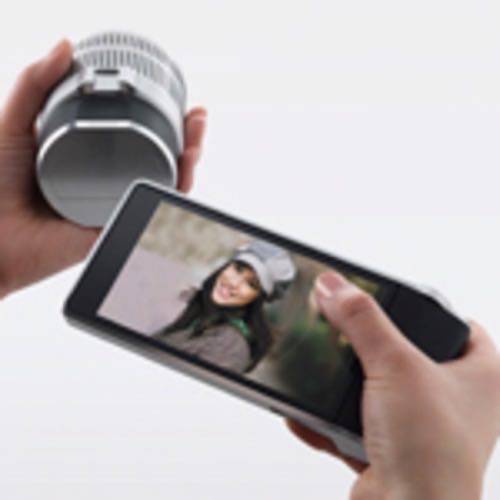 This is the fifth post in our series looking at how the user experience (UX) of consuming – and producing – media is changing with the increasing popularity of devices other than the PC. So far we've looked at music on smartphones, news apps on the iPad, RSS Readers on smartphones and online radio in cars.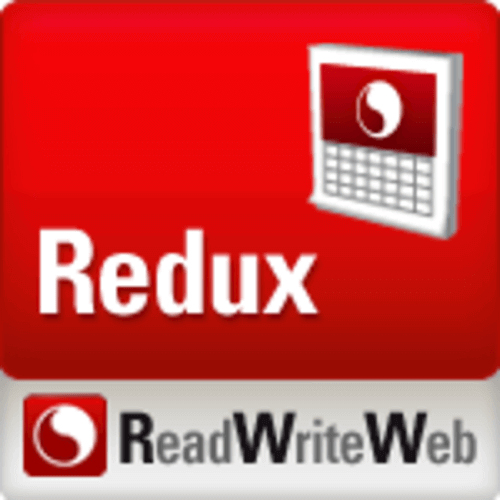 Editor's note: This story is part of a series we call Redux, where we're re-publishing some of our best posts of 2011. As we look back at the year – and ahead to what next year holds – we think these are the stories that deserve a second glance.
It's not just a best-of list, it's also a collection of posts that examine the fundamental issues that continue to shape the Web.
We hope you enjoy reading them again and we look forward to bringing you more Web products and trends analysis in 2012. Happy holidays from Team ReadWriteWeb!
The camera has been a staple of the technology industry since the 19th century. Nowadays, with the huge popularity of smartphones, more people carry and use a camera than ever before. The latest model iPhone – the iPhone 4 – has a 5 megapixel camera, which is more than sufficient for the casual photographer.
As smartphones integrate ever more powerful cameras, what can the traditional camera companies do to compete? While there will always be a market for high-end cameras – specialist devices used by professional photographers – it's that middle and lower end market which is slipping away from the likes of Kodak, Canon, Olympus, Sony and Nikon.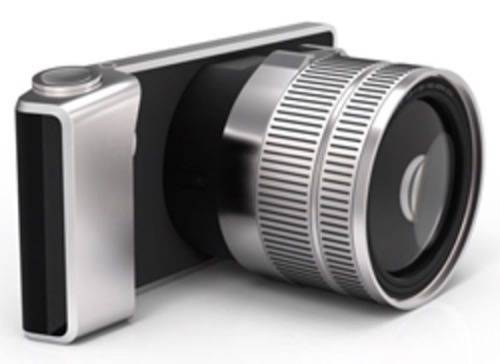 Artefact has created a concept camera for the smartphone age, called the WVIL. That acronym stands for Wireless Viewfinder Interchangeable Lens. As you can see from the photo above, it looks like a normal camera. One obvious difference is that it detaches in two, one part looking very much like a modern day smartphone. Artefact further describes the WVIL as a "new architecture that combines the lens and sensor together into one wireless unit."
The founders of Artefact, Gavin Kelly and Rob Girling, told me that this concept camera gave them "an opportunity to re-think how to interact with our cameras." In the video below, you can see how touchscreen technology is used to provide a new way to interact with your photos. It essentially brings the smartphone user experience to the camera.
This isn't entirely unique, because some high-end cameras – such as the Canon SD3500 – have touchscreen controls. Plus newer digital cameras often have input
sensors (e.g. accelerometers, gyroscopes). However, Artefact takes these features a step further, for example by adding apps and social functionality.
Artefact is envisaging new types of software and apps for their camera. Such as software that teaches you better photography by giving you real-time coaching tips. This would use the sensors in the camera, so it knows what you're doing and can then guide you to use a certain technique or feature if appropriate.
Artefact's camera is, like the popular smartphones, built on a
software platform that uses
touchscreen technology. Other types of apps that Artefact foresees include apps that post-process photos, share images and enhance the camera's
functionality.
Finally, this concept brings the social media functionality that smartphones famously have and deposits it into a digital camera. According to Artefact, current digital cameras have limited social functionality.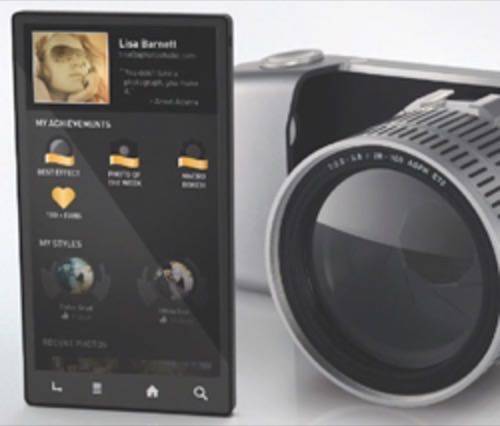 For power users of photography, having the ability to manipulate and share photos direct from the camera does seem like a compelling feature. The general consumer is already well served currently by apps like Instagram and Foodspotting, so this wouldn't be so compelling to them. Arguably smartphones still have the edge in innovation too, for example with an app like Color that mixes social networking and photography in a new and potentially disruptive way. Also see Camera+, a new photo enhancement app for smartphones.
Will Artefact's SmartCam be implemented by a camera company? The founders told me that early discussions are under way, including with companies not currently in the camera market.
Whether or not this concept – or something like it – is implemented, the current digital camera market seems ripe for innovation. It has to innovate, because the newest smartphones have sophisticated cameras which are 'good enough' for the general consumer. What do you think of Artefact's concept, would it fly with you?