This year wasn't the first time any of us heard about the impact of social media on television. People have talked about TV shows on Facebook and Twitter for about as long as those social networks have existed, and the trend has only accelerated as social media usage in general has exploded.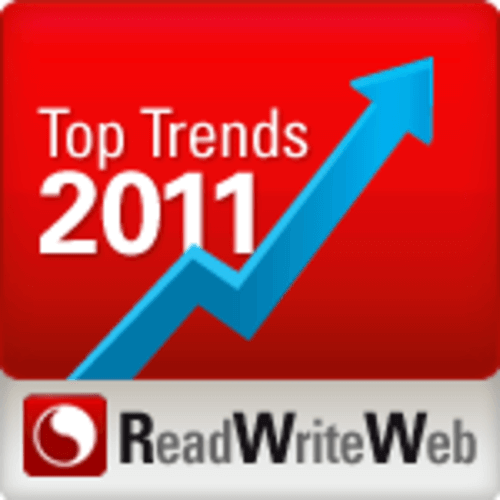 Last year, chatter on Twitter helped the MTV Video Music Awards boost its audience to the biggest it had been in eight years. In 2011, services like Twitter and Facebook served as the virtual water cooler for just about every major news story and broadcast media event. It may not have been invented this year, but 2011 was pivotal for social TV.

Twitter TV Grows Up
Revolution in Egypt. The death of Osama bin Laden. The launches of the iPad 2 and iPhone 4S. Amy Winehouse's death. The royal wedding. Losing Steve Jobs. A lot happened in 2011, but very little of it didn't unfold, at least in part, on the social Web.
Twitter continued to be a driving force in the convergence of social media and television this year. With or without the encouragement of Twitter's management or TV networks, people would naturally be inclined to talk about shows in real-time on the Internet.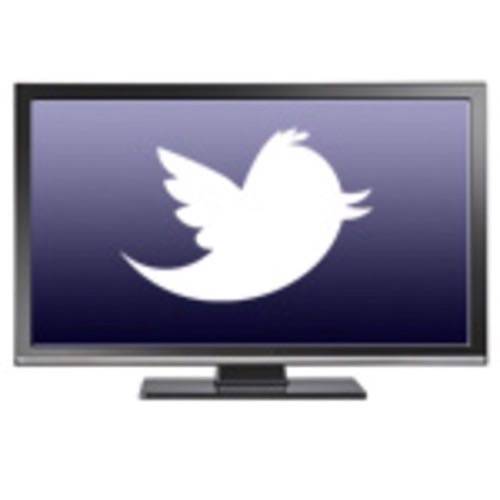 This fact has even helped the company start to carve out one viable idea for monetizing its service. Its social advertising products can let media companies tap into a passionate, pre-existing audience, gain more viewers and then get a rich and detailed amount of data back about how people responded to their campaign. Promoted tweets and topics aren't available exclusively for television shows, but the volume of TV-related chatter on Twitter, combined with the marketing budgets of TV studios and networks, make it a win for both sides.
Twitter has further embraced its social role in TV, for example by teaming up with the creators of X Factor USA to implement live social voting mechanism for viewers to use during the program. To help encourage TV producers to get involved, Twitter published a best practices guide for integrating social media with television.
These social media-fueled discussions are more than just meaningless chatter. For those in the business of producing television shows, the phenomenon can be hugely valuable, with or without paying for social ads. This year, we saw more evidence of a positive correlation between Twitter buzz about a show and actual ratings.
Trends like this are not lost on digital marketers, who banded together this year to form the first trade group for advertisers and marketers looking to tap into future opportunities Internet-connected TVs.
Second Screen Apps, Content-Shifting and Tablet TV
The growth of tablets and smartphones is having a huge impact on television. About 86% of those who own such devices use it while they're watching TV, according to a study released by Yahoo in the beginning of the year. Many of them are tweeting and posting updates to Facebook about shows, while others are looking up pertinent information about programs they're watching.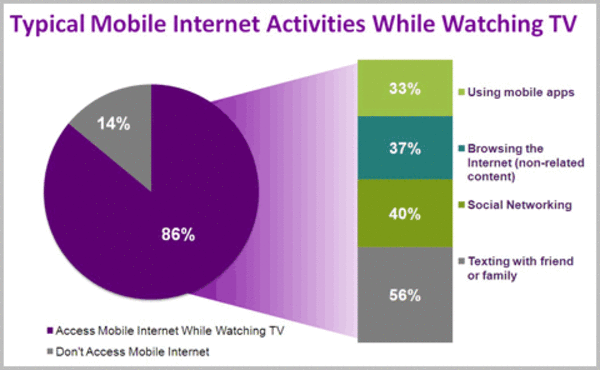 The proliferation of these devices has given rise to the growth of so-called second screen apps. This includes social check-in apps for entertainment such as GetGlue, which by September had seen an 800% increase in check-ins from the beginning of the year. Mind you, that was just before the Fall television season started.
Yahoo got in on the second screen app game this year by launching Yap.tv, digital TV guide of sorts with Twitter integration and live chats and polls about television shows.
We're also beginning to see the early evolution of content-shifting for video and TV. Just as you can hit the "Read It Later" button for Instapaper, videos you come across during the day can be saved for later viewing as well. The "Later" button on all Vimeo players lets you save videos to a queue, while Boxee has its own bookmarklet for saving nearly any Web video to your Boxee account for later. It can be viewed from the desktop, of course, but perhaps more conveniently, the video will also appear immediately on Boxee's set-top box or its new iPad app. The app allows you to view saved videos, as well as browse a selection of videos shared by your Facebook and Twitter contacts, not unlike what Flipboard does for text-based content.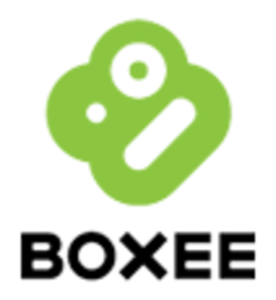 Watching TV content directly on tablets also grew more common this year. Apps like Hulu Plus and Netflix have been on the iPad since last year, but networks themselves are warming up to the idea of letting viewers catch up on their favorite shows on smaller screens. NBC released an iPad app that offers limited access to recent episodes, while HBO Go expanded its reach, although it's still only available to cable subscribers. Comcast subscribers can stream some content from the Xfinity iPad app, and the cable giant is even testing out live TV broadcasts over the Internet.
The future of TV is still very much emerging, but we fully expect 2012 to be another crucial year in its evolution. From Apple-branded TV sets to new (and quite possibly cheaper) tablets hitting the market in 2012, it will be interesting to see where things end up by this time next year.