Collaboration apps are not new but they are gaining prominence in this brave new world where crowd-sourcing trumps individual pontification. Leaders such as Google Docs have already gained notoriety but the purpose here is to share information about great collaboration apps that may not be as well known but are certainly worth knowing about.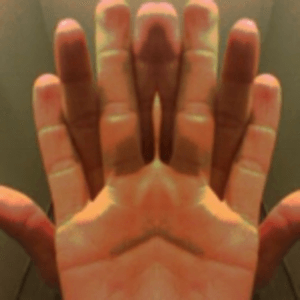 Here's a lineup of my favorite apps that will help you collaborate not only around documents but with video too. And many of them are also free, too.
Teamviewer tops this list because of its versatility in everything from desktop sharing (even through firewalls) to browser-based presentations. The app is free to all non-commercial users and well worth the cost (a one time fee for as low as $750) for many business users, considering it also provides simple click connections between team partners and secure instant messaging. A very comprehensive tool that's incredibly easy to use.
Crocodoc allows you and your collaborators to add comments, drawings, doodles, highlights, and other markups to Word documents, PowerPoint presentations, images (photo or graphic), PDF forms and other documents. You can embed documents on a website or blog or simply share them privately. Documents are displayed in your browser and no Flash or plugins are required. Files can be password protected and encrypted, all free of charge.
Creately makes online diagramming and design work easy. You and collaborators can use it for flowcharts, UI mockups, UML diagrams, network and rack diagrams, wireframes, mind maps, chemistry lab diagrams, fishbones, organization charts and SWOT tables, to name but a few. It has an extensive library of object sets and templates that make the highly intuitive effort even easier. The personal version is free for sharing up to five diagrams, and fees start for as low as $5 per month per user.
Cozimo allows creative teams to collaborate on images, documents and videos. Its synchronized video feature keeps all the editors and collaborators perfectly synched in real-time. You can draw directly on the images, leave post-it like comments, and easily access the automated project tracking to stay up-to-date on changes and communications. It works in any flash-related browser. Its one of the few apps that allows you to work easily with multi-page PDFs and vector rendering for Adobe Illustrator and CAD files. The personal version is free, and paid versions start at $29 per month.
Onehub is a great file sharing app that excels in sending, receiving and tracking large file transfers. Invitation and comment emails can be branded either to reflect the company or the project's name. The app sends email as directed by users to invite new collaborators, share comments on items, post a new message, or simply to disseminate daily notifications. Virtual workspaces can be easily customized. Users typically set up one work space pre project or department but workspaces can be used in any way that works for the user. The free version includes 2 GB of storage and paid plans start at $29 per month.
Wizehive Project Management provides private workspaces, file sharing, and detail and activity tracking. It works very well with projects that have lots of participants and tons of details to worry about. Additional tools are offered to help with specific project verticals, i.e. contests, scholarships, and grants. The free version includes three workspaces, and paid plans start at $24 per month.