With the proliferation of Internet-connected devices, it's getting easier to create or consume media on devices like smartphones, tablets and set-top boxes. However this multi-device world is still evolving and it's often not obvious which apps to use or even how to set them up. So in a series starting today, we're going to explore how to get off the computer and enjoy the Web.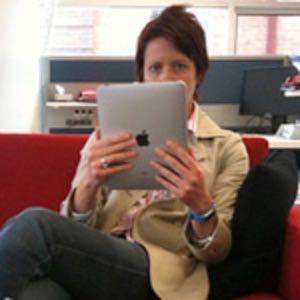 I've always wanted to have an Instapaper-like service for videos, an application which would allow me to save videos so that I can watch them later. Preferably when I'm relaxing on the sofa at the end of a long work day. Because who has time to watch videos during the day? Indeed, maybe your work place forbids that. Earlier this month Internet TV service Boxee launched an iPad app, along with a bookmarklet to put your daily video finds in a queue to watch later. It takes a bit of setting up to get both working properly, but it's worth it. Here's what to do.
1. Boxee is still in beta and its user experience needs a lot of improvement. However it is worthwhile signing up now, because once you have downloaded a few things and tweaked some settings, Boxee will allow you to watch videos away from your main computer.
The first thing to do is create an account at Boxee. Don't worry, you don't need to have it connected to your TV.

2. You'll then need a central app to use as your Boxee home. There are a few options. The Boxee Box, an appliance that connects to your TV, is probably the easiest method. It costs about $200 and enables you to stream Internet content from your computer to your TV. Alternative products include Apple TV and Roku (which are in many ways just as good, we're just using Boxee as our example in this post).
If you don't want to spring for the Boxee Box, no worries. You can download the Boxee app to your computer for free, or "make a Boxee" by installing it for free onto a secondary computer that connects to your TV. I tried to make a Boxee using an old computer, but the cable and adaptor required would have cost nearly as much as a Box. So for now I'm just using the PC app version.

Boxee PC app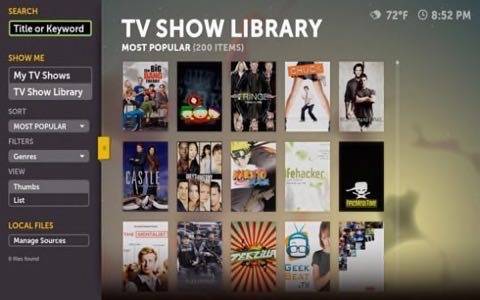 3. Find some friends to connect to. Boxee is a social Internet TV app and this will come in handy later. Also you may want to connect to Twitter, Facebook and other social networks – although this is mainly for sharing purposes. That is, you can share what you're watching to your social media accounts.
4. If you're an iPad owner, go to iTunes and download the Boxee iPad app (which we reviewed earlier this month).

Boxee iPad app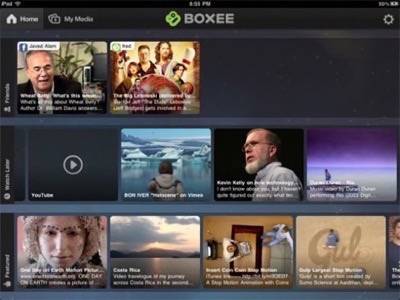 5. Back to your PC now, where you'll want to install the 'Watch Later' bookmarklet to your browser. Do this by dragging this link to your browser's bookmark bar; see illustrated instructions here on Boxee's website. Note: I had to manually give the bookmarklet a title, as it didn't come with one (to do this, right-click the bookmarklet and press 'edit').
I'd also recommend installing the bookmarklet onto your iPad's Safari browser, so that you can save videos while you're surfing the Web on the iPad. It's a bit more of a hassle to install the bookmarklet on the iPad, but instructions are here.
6. Now go to a site where you know you'll find a good video to watch. The TED Talks website is packed with inspiring videos, or check out Vimeo for music videos and the like. One warning: as we noted in our initial review of Boxee's iPad app, a lot of Web videos still use Flash – which the iPad doesn't run. So some YouTube videos, for example, won't work in Boxee's iPad app. Still, there are plenty of great non-Flash videos on the Web.
When you find a video that you want to watch later, click the Boxee bookmarklet in your browser's bookmark bar. It takes a couple of seconds to fire up, but you should see a message pop up at the top of the webpage indicating that the video has been saved. The message disappears pretty quickly, mind!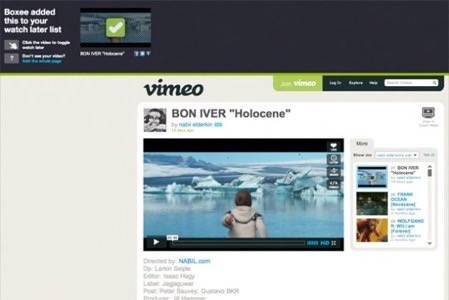 7. Now open up the Boxee iPad app, or turn on your Boxee Box to watch on TV.
On the iPad app's homepage, there is a column called 'Watch Later.' To refresh this, put your finger anywhere in that pane, hold it down and drag it to the right. You should see the video you just added refresh in that pane.
Also check out the 'Friends' pane, which is populated by videos shared by your friends that you connected to in step 3. Finally, there is a 'Featured' tab which is content curated by the Boxee team.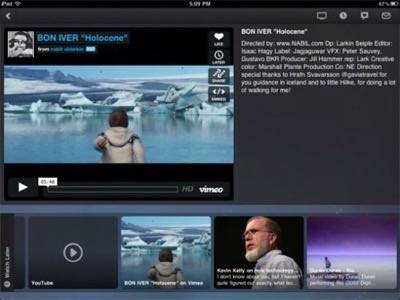 The Boxee iPad app has other features, such as the 'My Media' tab which allows you to watch videos downloaded to your computer and streamed to the iPad. That requires a separate PC app, the Boxee Media Manager, which I had a bit of trouble setting up. But that's outside the scope of this post.
For now, just enjoy the 'Watch Later' feature. It's a relatively small thing perhaps. But anything that helps get you out of your desk and into your sofa or elsewhere has got to be good, right? That's the Web world we're increasingly living in, it just takes a bit of adjusting to as services like Boxee figure out the optimal user experience away from the computer.
Let us know in the comments other hints or tips you have about watching online video on tablets, TVs or smartphones.
Image credit: Andrew Scott