Ben Metcalfe has sent out a warning after one of his domains was recently shut down "because the content of our website, in their opinion, fell outside of Libyan Islamic/Sharia Law."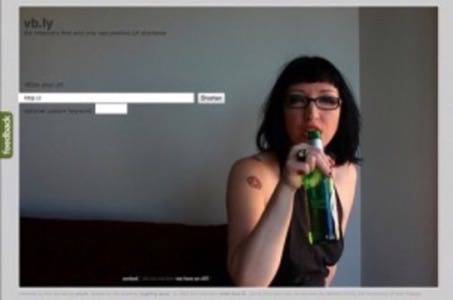 This, in conjunction with a number of other factors, was enough for Metcalfe to state that the ".ly domain space should be considered unsafe" and that other sites, like bit.ly and ow.ly, should be forewarned.
Metcalfe writes that the Libyan government shut down vb.ly "without warning or notice". Vb.ly was a sex-positive URL shortener run by sex writer violet blue that was meant to be used to shorten links to NSFW links. Metcalfe argues that no offending content was hosted on the site and, therefor according to the letter of the law, vb.ly should not have been taken down.
Metcalfe outlines in the conclusion of his post what he's learned over the past two weeks since his domain was taken down:
.ly domains deemed to be in violation of NIC.ly regulation are being deregistered and removed without warning – causing significant inconvenience and damage.
.ly domains are being deregistered and removed due to reasons that do not correspond to the regulations defined in the official NIC.ly Regulations.
NIC.ly seems to want to extend their reach beyond the domain itself and regulate the content of websites that use a .ly domain. The concept amounts to censorship and makes .ly domains untenable to be used for user-generated content or url shorteners.
Libyan Islamic/Sharia Law is being used to consider the validity of domains, which is unclear and obscure in terms of being able to know what is allowed and what isn't.
NIC.ly have suddenly decided that
"Anyone running a business relying on a website with a one, two or three letter .ly domain should be incredibly cautious," warns Metcalfe.
The primary argument here, though, is that if vb.ly can be taken down simply because it links to content that violates Libyan Islamic/Sharia law, then other URL shortnening services should certainly be wary. Maybe it's time for Bit.ly to go back and reconsider j.mp?
Update: Violet Blue has written about the takedown of vb.ly, including a letter from a representative from Libya Telecom and Technology. In the letter, the official writes that "had your domain merely been a URL shortener for general uses similar to bit.ly (as you claim) there would have been no problem with it."