Yesterday we gave you 5 reasons why you should read your next book on an eReader device. Needless to say, many paper book fans protested in the comments. And with good reason. Paper books have many things going for them and it's still early in the evolution of eBooks.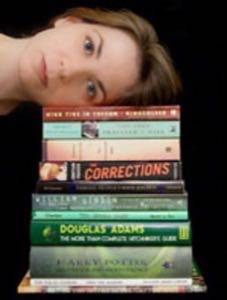 This is a technology blog. However, in order to highlight how far eBooks have to go until they seriously challenge for the hearts and minds of book lovers, we present here a list of reasons why paper books are still better than eBooks. We'll also speculate about how eBooks might match each feature that paper books currently have over them.
Note: this isn't an 'either/or' argument, my main point in these posts is that each format (paper / electronic) has its strengths and weaknesses. Having said that, it may not be too far into the future when we begin to think of this as an either/or proposition. Remember that the future of paper newspapers is now seriously in question, so it may not be long before the same happens to paper books.
1. Feel
Paper books just feel good in your hands – even the best designed eReader is a cold, lifeless steely contraption by comparison. Paper books are also seen as "more personal," which was a comment that a number of people made on the previous post. You can become attached to a copy of your favorite novel, or a well thumbed book of poetry. I own a worn copy of the novel 'Catch-22,' which I have read a number of times since my University days – and no eBook could ever replace the memories it evokes whenever I pick that book up.
How can eBooks match this in the future? They may never do, but perhaps we will find that the features I listed in my previous post assume greater nostalgic significance instead: highlighted text, notes that you made back in your University days, and the ability to search and find all of this very easily.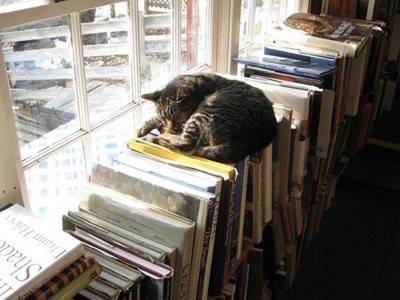 2. Packaging
I bought a poetry book for Kindle on iPad last week, but it turned out that the eBook was missing half of the image of an obscure painting that adorned the front and back covers of the paper edition. The eBook just had the front cover art, not the back cover art. This is one small example of how paper books can have a more beautiful package than eBooks.
We could similarly point to book binding and typeface, both often carefully selected by publishing companies for their paper editions. It can make a big difference to one's reading experience.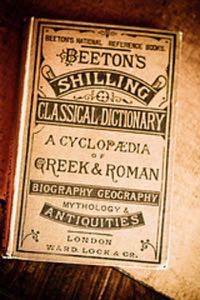 If eBooks are to challenge this feature, it will need to be with something unique and native to the electronic format. For inspiration, we can look to what Arcade Fire did with the electronic release of its latest album. As a way to try and match the album art and booklet available on CD, Arcade Fire came up with an artistic package it called "synchronised artwork." This enabled listeners to access imagery, lyrics and links on their iPod or iPhone while listening to the album. Some might say that it still isn't as good as a CD package, but this is the challenge for electronic mediums – to come up with alternatives that offer something equally compelling, perhaps even more so.
Skip Knox summed it up well in a comment: "We need a new generation of authors and publishers who will create new art forms around the technology. We're still at the point analogous to the early years of movies, when all they could think to do was essentially film a stage play."
3. Sharing
I noted in the last post that receiving marked up books from a friend is something that can't be duplicated by eBooks – yet. Also, you can't lend a copy of an eBook to someone else. DRM (Digital Rights Management) or incompatible eBook formats prevent that.
However, I have to think that both of those features – personal notes and sharing eBooks – will get figured out by eReader manufacturers sooner or later. There is no technological reason it can't be done, it's more a matter of navigating the always murky DRM waters and people getting used to new kinds of 'reading' functionality. Just as we DM people on Twitter or send email, sending messages or notes to another person via an eBook is a feature that would be useful and eventually well used.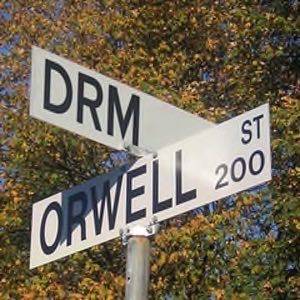 4. Keeping
On the topics of DRM and eBook formats, not only is this an issue for sharing – but for your own future accessibility of books. As Adrian Lafond eloquently noted, "If I "buy" an e-book, read it, put it in storage, and try to re-read it in 10 years (since I "own" it) it's anybody's guess whether there will exist a platform or device on which that will be possible for that particular e-book format and DRM scheme."
Gwyn Headley added, a little cynically, that eBooks are great for books "you know you will never want to read again."
To be frank, I think the same risks apply to paper books too. I have misplaced favorite books over the years or lent them to people and not had them returned. However, eBook and eReader manufacturers certainly need to address this issue before consumers are truly comfortable buying them over paper books.
5. Second-hand books
A few people noted that eBooks are still too expensive and that you can't get cheap second-hand copies. Or for that matter, expensive first edition copies.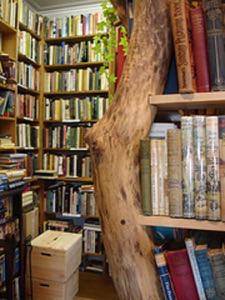 Similar to previous points, eBooks won't necessarily be able to match this 'feature' of paper books. However, the price of eBooks will likely drop over time and become more flexible. Indeed, I picked up a copy of the full works of Emerson and Thoreau this week for a few dollars – cheaper (and much lighter) than I could've gotten anywhere else for a paper copy. We'll see more of this type of pricing as the eBook market ramps up.
In summary, there are pros and cons for both paper books and eBooks. The eBook market is ripe for innovation and breakthroughs in how we read, so eBooks will only improve over the coming years.
In the final analysis though, the real value of any book – whether read via paper or electronically – is in the words.
Image credits: cindiann, Ben+Sam, practicalowl, jbonnain, ulle.b