As much fun as we all have poring over lines of code every time an anonymous commenter alerts us to a broken link, missing image, or misspelled word, small-potatoes page edits are hardly the most enjoyable part of running and maintaining a website.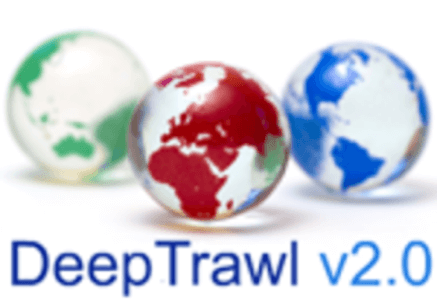 A new tool called DeepTrawl allows site owners to proactively find such errors, then highlights the relevant bits of code in a proprietary editor where webmasters can edit and save their files in seconds. Especially for those who maintain multiple sites, this service could prove invaluable. Although the options are sophisticated, it's the app's speed and simplicity that impress us most.
DeepTrawl identifies misspellings, broken links, and missing images. It can also find pages that load slowly or spammy/offensive comments. Searches can be timed and automated, as well. The company's demo video demonstrates a few of the functions in detail.
We tested the app on a site I built and maintain for a writer friend, and here's what we experienced: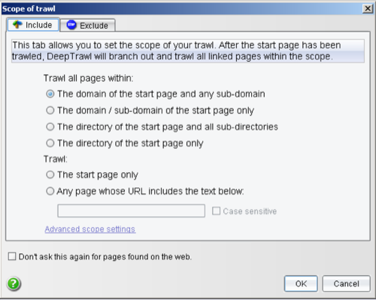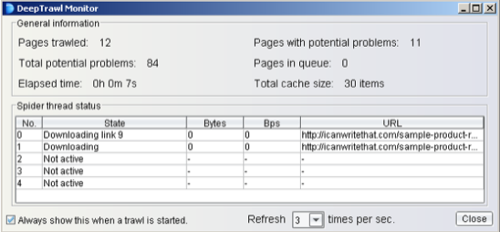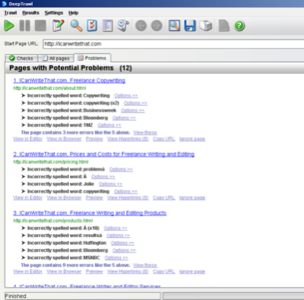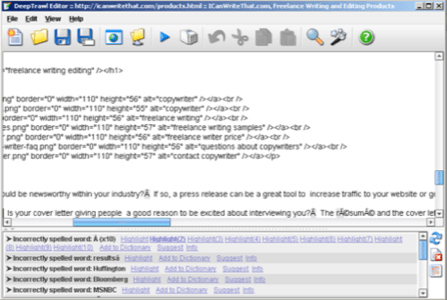 Although the web browser view was nice (it gave us a split screen reminiscent of Dreamweaver), the DeepTrawl editor was ridiculously quick to use and made us think to ourselves, "This is the way web editing should be." The most difficult part of the process was remembering the site's FTP password.
Currently, the app is available for Windows and Mac only. Sorry, Linux friends. You'll have to resort to your Other Box of Shame for this one. Licenses are available from $49 to $299, depending on the number of pages to be trawled.