2009 is approaching quickly, and the consensus is that it's going to be a really tough year. The US financial crisis is triggering a global recession. Yet, a crisis is also a time full of hope. It is a time to re-think, re-tool, and get ready for the next upswing.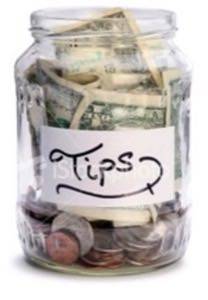 For big Internet companies, 2009 is going to be a very bad year for sure. Advertising profits are going to plunge, and consumers will spend less money overall, particularly on the web. There is little that can be done to change that. But what big companies can do is invest in innovation and killer moves that will bear fruit in the years to follow. Here is what we think would be cool for various big web companies to do in 2009.
Tips for Google
Despite the downturn, Google remains a lean, mean revenue-generating machine. The search king has a strong hold on this area of the web, and as soon as things get better, its revenues will go up as well. So it makes sense to invest in its next strongest assets: video and its new adventure, the web browser.

1. Integrate Web-Wide Video Search in YouTube
We recently wrote here about YouTube and its rising popularity among kids. In a couple of years, a lot of web content is going to evolve from text to video, making YouTube a much bigger asset for Google. Even today, YouTube is already the second-largest search engine on the web.
However, it is a portal featuring only user-generated content. Google should seamlessly plug its video search into YouTube and bring videos from around the web to the surface using this same user-friendly interface. This would make YouTube the destination for people searching for any video content on the web.
2. Make Firefox Extensions Compatible with Chrome
Google Chrome made a big spash when it was launched earlier this year. Surely Google's foray into the browser war is very deliberate. Chrome looks like an excellent modern browser and already has a solid base of followers. But the road to mass adoption is quite steep, even if Google promotes Chrome via its home page and makes bundling deals with computer manufacturers.
One of the things that can definitely help Chrome gain adoption is extension support. Most early adopters use Firefox these days and love the Mozilla extensions that allow them to make the browser their own. A killer move would be for Google to support Firefox extensions. This would save a whole lot of time for all developers and users and would show that Google respects the existing web eco-system.
Tips for Microsoft
Everyone knows that Google is the new Microsoft and that Microsoft is the new IBM. Ever since it lost the search war to Google, the Redmond giant has been playing an agonizing catch-up game. And it has yet to make a dent in Google's market. Perhaps its most successful recent move has been investing $250 million in Facebook, which was valued at $15 billion. But while it was a clever strategic play, there is no impressive technology here. And this is really what Microsoft needs to invest in: execution and innovation.

1. Execute Faster and Better
This problem nags large companies. Bureaucracy takes over for common sense and introduces rot. Endless meetings, hierarchies of approval, and "what if" scenarios turn any large company into a beast. Microsoft needs to fundamentally restructure its approach to delivering products: reduce the coupling between products, shrink timelines, throw away old rotten code. In short, Microsoft needs to be more like Google in order to compete with Google.
2. Innovate
Sure, Microsoft has a lot of things going on in research. But every time we hear of a new product announcement, it sounds like "Me too" envy. First, there is the rivalry with Google in search. Many people think that advertising is the killer app for the web. Sure, it is, at least today. But it does not mean that search is the only way to deliver it. Microsoft is stuck in a battle to build a better search engine, while the answer may be to deliver advertsing in a fundamentally different way.
Similarly, Amazon has made a big push into cloud computing. Microsoft followed a year later with yet another "Me too." Zune was another fiasco, an attempt to chase the beloved Apple product. The problem is that the age of "Me too" is over. The only way to own the future is to define it. Microsoft needs to truly embrace innovation in order to have a chance of coming back.
Tips for Amazon
Amazon has executed its web services play remarkably well. The company took its core infrastructure, which runs the biggest shopping store online, and turned it into a product. More importantly, Amazon's foray into web services marks the true beginning of the cloud computing era. But at the same time, strange things are happening with the store, such as advertising appearing on product pages. Amazon should continue to accelerate its web services strategy, but it also needs to go back to the store and clean up the way it looks.

1. Continue the Rapid Push into Web Services
The first-mover advantage sometimes works, and sometimes doesn't. Many first movers in the market are overtaken and ultimately defeated by the second comers who know how to improve on what has been done. But if the first move is brilliant (think Apple kind of brilliant), then it is becomes hard for others to keep up. Amazon has rapidly innovated in the web services market and has a very substantial lead.
Its delivery to date has been nearly perfect, and the company needs to continue to invest in its core stack. The more useful the blocks that are there, the less reason users will have to switch to something else. Cost and reliability are already there, so it boils down to adding a few more blocks and then re-focusing on customer support and enablement.
2. Simplify and Clean Up the Product Pages
Amazon pages, despite the recent cleanup, still feel so 1990s. There is just too much going on. First of all, the banner ads need to go. Sure, they make money, but it is insulting to see completely irrelevant truck ads when a user is looking at Freedman's latest book.
Secondly, the pages are difficult to read because of both the design and the amount of information on the pages. Most of the information is not needed and will not enhance transactions. Instead of geeky bar charts, give users a simple popularity indicator. People do not need to see 400 reviews; five should do. The lists promoted in the sidebar are distracting. And the list goes on; there is a lot of room for clean-up.
Tips for eBay
eBay has just not been an exciting company since the 1990s. It has not executed well, its site has not evolved, and it failed to make much of its acquisitions, such as Skype and StumbleUpon. What eBay needs to do is reinvent itself through relevant acquistions.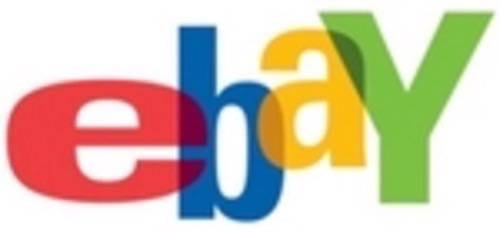 1. Buy Etsy
Etsy is a rapidly growing online marketplace for hand-made goods. With sustainability and green poised to be on people's minds for the next decade, hand-made is the new black. Etsy has got a stellar team behind it, a user-centric culture, and a knack for innovation. If Esty were to be unleashed on eBay's site, the user experience would likely be much more improved and fun.
2. Buy Craigslist
If one company other than Google has cracked the secret of simplicity on the web, it's Craigslist. It has discovered the most effective and simple way to do online classifieds, buy and sell things, find a job, and make a hire. Cloning the same simple service for many markets was genius, and Craigslist just nailed it. It is unclear whether they would be willing to sell, but if there is a transaction there, eBay's coolness level would shoot up high. And the revenue would likely follow, because Craigslist has been rather conservative when it comes to charging users.
Tips for Yahoo!
Yahoo! is in a really tough spot. It seems the only way out is through a focus on innovation (that is, if it really doesn't want to sell to Microsoft). First, Yahoo! needs to figure out what business it wants to be in, and then it needs to execute flawlessly in the direction it chooses.
1. Invest in Best Directions, Cut Out the Rest
Seems like a lot of internal projects were coming out of the brick house and then didn't go anywhere. The problem with incubating products, launching them, and then dropping the ball with user adoption and marketing is that it is not good for business. Take Yahoo! Shortcuts as an example: great idea, competitive space, well executed. Where is it now? Lanched in 2007, it works only on WordPress, hasn't really been promoted much, and is unlikely to go anywhere.
We see a similar pattern with acquistions. Too much time was lost getting the ball rolling with MyBlogLog and del.icio.us. The result? Momentum was lost, and so were users and opportunity. Yahoo! can't afford misses like these. Execution needs to be quick and flawless — and relevant to the business. Yahoo! needs to assess its entire product line, pick the things to invest in, and then put both engineering and marketing dollars behind them.
2. Compete in Search
Not all is lost, especially when you are number two in the space. Sure the gap to get to number one is big, but you are only one spot away. Google attracts users with its simple user interface, speed, and relevancy. Yahoo! needs to fix the speed and relevancy of its search engine and then invest in a different user interface. I really think that the Search Monkey project is on to something. Out of all the recent innovations in the search space, this one stands out with its simple yet powerful approach.
And the recent idea to open up its search engine as a web service is great too. It just needs to be done better and faster in order to really undermine Google. Yahoo! should look to Seattle for the model of how to do this sort of thing quickly and elegantly. If Yahoo! can create a simple way for everyone to build vertical search applications, Google will surely take a hit and have to start playing catch-up.
Conclusion
2009 will surely be a tough year for everyone. Yet it is the year to revamp and invest in the future. How exactly the big web companies will execute really matters. What do you think they should be doing?