Nokia isn't finished with its acquisition spree just yet. Tonight the Finnish company announced a plan to acquire the 52 per cent of Symbian it doesn't already own and make the platform open source. Nokia clearly aims to challenge Android, the open source mobile operating system of Google. Nokia CEO Olli-Pekka Kallasvuo says that it wants to create "the most attractive platform for mobile innovation and drive the development of new and compelling web-enabled applications".

The Symbian operating system is currently the leading open platform and it powers Nokia's smartphones, as well as those of a large number of other hardware manufacturers.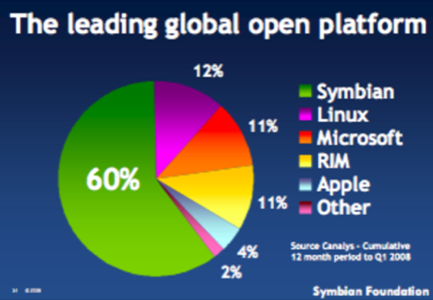 All of the major stakeholders in Symbian, including Sony Ericsson, Panasonic, and Siemens, have accepted the offer, representing approximately 91% of the Symbian shares. Nokia doesn't have a definitive answer form Samsung Electronics yet, but expects them to accept the offer as well.
As Techcraver.com points out, part of this move might be an answer to the delays Google's Android operating system is currently experiencing. But at the same time, this could also be driven by Nokia wanting to have more control over both the hardware and software side of its business, similar to how Apple has created its own operating system for the iPhone.