How Changing Technology is Having Big Impacts on Business
In case you haven't heard yet – the I.T. world is changing. The rise of social computing technologies, generally branded as "Web 2.0" and including things like wikis, blogs, social networking, RSS, and more are slowly making their way into the business world. This new movement is called Enterprise 2.0, and it's no small shift. They're even having a conference about it next week. But the change encompasses more than just the introduction of new, social software into the formerly stodgy business world – it also includes the movement of server software from in-house data centers to the cloud, the rise of a mobile workforce, the rebirth of thin client computing, a self-provisioning user base, and more.
I.T. 2.0
This next big shift is on the horizon, but you can see it coming. Today, there still may be plenty of businesses employing "classic geeks" in their I.T. Department, but that's about to change. Don't misunderstand – the world will always need a good engineer, but the I.T. leaders of tomorrow – the ones guiding the business in the use of their computer resources, the ones working with the CEOs to execute the vision and direction via information technology – they will no longer be what we think of as the classic "computer geek." You know the type – the stereotypical introvert, who's more comfortable behind the glow of computer screen than interacting with the rest of the human race. The one who likes to speak in acronyms that only he or she understands. The ones who know how to do everything from a command prompt. These folks will be a dying breed…at least around the office.
Instead, tomorrow's computer "geek" will be a true member of the business team as opposed to the mysterious man behind the curtain who you only notice when something goes wrong. So what does the "new geek" need to know to run tomorrow's I.T. Department? An entirely new skill set, as it turns out. Here's a short list, but feel free to add to it in the comments:
Enterprise 2.0
No, the CEO isn't going to walk up to you and say "Hey, I've been thinking we should deploy some Enterprise 2.0 software 'round here" – those guys never use the same words we do and that isn't about to change. A good I.T. person, though, knows how to interpret "user-speak" and present them with the tools they need even if they didn't know how to ask for them in our language. If anything, they're going to be more likely to say something like: "Sending out an email newsletter seems outdated – I wish there was a better way to communicate with our customers," or "I wish there was an easier way to keep up with the industry news," or "Wow, how many different versions of this documentation is saved on our intranet, anyway?" The old I.T. guy might mumble and turn their head, but the I.T. 2.0 guy knows to say "Blog! RSS! Wikis!" instead.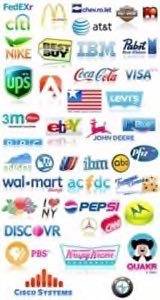 Still, it's not going to be as simple as just knowing the terminology. Now it's up to you to recommend the platform – will you be maximizing the investment you have in SharePoint, which already includes many Web 2.0 tools, or do you need a more customized solution? If so, whose? Those are the questions the new I.T. guy will need to answer – and yes, they will still need technical skills to do so, but there's a big difference between knowing those answers and knowing how to properly adjust the MTU size in Windows XP.
Cloud Services
I.T. 2.0 means computing moves to the cloud. Where today's businesses are running their servers in-house and behind the firewall, tomorrow's servers will be hosted by someone else. Microsoft, for example, will be offering hosted services for many of their server products from Exchange to BizTalk, SQL to SharePoint, and more. The Microsoft Online Services beta is underway and Bill Gates is talking about a future where millions of servers will live in their data centers.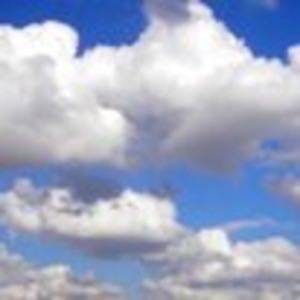 And that's just one option. Google's coming after the business world, too. At first, it was just a simple offering of an easy-to-use but rapidly evolving web office suite that could be easily deployed with minimal expense, but then they added Google Apps for your domain, complete with admin dashboards and security settings, Google Sites for team collaboration, and Google Web Security for Enterprise. Clearly, they're well aware that there's a niche they can fill with a set of web tools that take advantage of this new always-on computing world.
Microsoft and Google are big names, but it's just scratching the surface of cloud computing. You also have Amazon's Web Services numerous SaaS offerings, and more. The I.T. 2.0 guy will need to know not just what software is best for the company, but whether or not it should run behind the firewall, in the cloud, or a combination of both.
The Mobile Workforce
The new workforce won't be tied down. With near-ubiquitous broadband and a growing employee roster of Gen Y workers, being mobile will be the norm, not the exception. The mobility that used to be reserved for only the well-traveled sales force, will now be available to almost everyone. Most office workers, except for the very bottom-rungs of time-clock punchers will be issued laptops, not desktops – the blessing and the curse of the mobile worker. Work-from-home won't be considered a perk, but a necessity.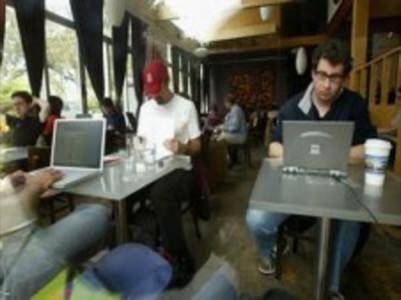 The I.T. department, though, will have to adapt their current solutions to fit this new workforce – one that's not always connected to the company network, but surfing unprotected Wi-Fi from their local coffee shop or their own home wireless network. I.T. will need to find ways to push through the security updates and patches their users need, even if they're never remoting in to the company network. I.T. also needs to be more wary of lost and stolen company laptops filled with company data. Many companies are already turning to virtualization to solve this problem. Users will only have the illusion of a personalized desktop – their data will really live on servers instead. Welcome back to thin client computing.
A Self-Provisioning User Base
This new trend, dubbed "Tech Populism" by Forrester Research, is referring to the new user base of digitally savvy workers. As the boomers retire and Gen Y starts to fill in the ranks, I.T. will be dealing with a technologically-smart crowd of young workers who aren't afraid to find their own tools for the job. Intranet site too kludgy? They'll build their own on Google Sites, Microsoft Live Workspace, Basecamp, or any of a number of other similar team collaboration platforms available. File too big for email? They'll upload it to Box.net, Google Docs, Zoho, SkyDrive, or whatever other preferred file-sharing/storage service they're used to using. I.T. guys turning a blind eye to this practice will soon have their necks on the line when it's revealed that confidential data is in the cloud protected only behind the salesperson's password of "FIDO."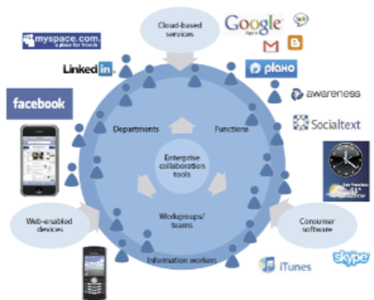 So, what's an I.T. guy to do? They can't lock down the whole internet, no matter how hard they try. Instead, I.T. is going to have to know the business – really know the business – and anticipate the needs the company's employees are going to have. Then, the challenge will be to research, locate, and deploy solutions that provide the ease-of-use the employees want, but also the security measures I.T. needs.
Conclusion
With all these changes, the new I.T. person will be very different than they are today. Those that have the skills of an engineer and the knowledge needed to run I.T. 2.0 are going to be superstars, but they also might be rare. Engineers used to the day-to-day technicalities of running a company network won't necessarily find themselves out of job – it's just that their workplace will change. They'll be moving out to the data centers where they'll work to keep the cloud up-and-running. Meanwhile, back at the office, the socially savvy, I.T. "facilitator" of Enterprise 2.0 will be running the show.
Self-provisioning users – Image courtesy of Forrester Research; Photo credit for Web 2.0 logos: shopping2null