You've spent a lot of time building up your reputation and image both online and off, so it's important to make sure that someone isn't out there dragging it through the mud. The latest tool for reputation management is Trackur, but its bottom-level price is $88/month, so the question on my mind, is: "Is it worth it?" There are already many different ways to monitor your online reputation as it is. Let's see how they stack up.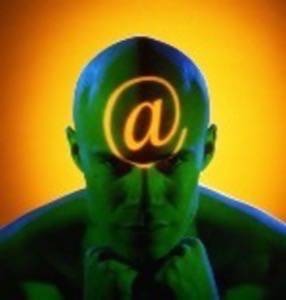 Trackur
To begin with, we'll look at Trackur. This new tool scours blogs, news sites, images, and videos for you to track your name, company brands, industry trends, or even news about your competitor. The tool allows you to search for a keyword or keywords, but also allows you to filter that search to include only instances where that keyword is coupled with other words and/or filter out instances where certain other keywords are present. Once the search has been customized, it can be saved and then subscribed to via an RSS feed or email. The items Trackur finds can also be bookmarked or emailed.

Google Alerts
One of the simplest and easiest ways to track something on the way, your reputation or otherwise, is to use Google Alerts. With this free service, you can search either all of Google's properties, or you can specify that only News, Blogs, Web, Video, or Groups is searched. You can then configure the Alerts results to be emailed to you either as it happens, once a day, or once a week. There is also a page where you can edit the alerts once they are created or delete them when they are no longer in use.
Technorati
The blog search engine Technorati is also a good free resource for tracking what's being said in the blogosphere. The service indexes posts as they are published and with any search you do on the site, there is an RSS button that you can use to subscribe to the search. When viewing the results on the web site, you can click between tabs to see just the Posts, Blogs, Photos, or Videos containing your search terms.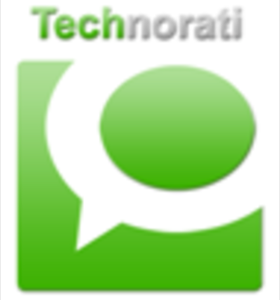 MonitorThis
A simple online tool called MonitorThis lets you subscribe to results of a search from 22 different search engine feeds at the same time. The engines searched include the main search engines like Google, MSN, and Yahoo, as well as smaller engines like Plazoo, Blogmarks, and Topix. The results are provided in OPML format. Although you have to copy and paste the code into a file you create on your computer in order to subscribe, it's still worth checking out as the list of engines searched makes this a good resource.

Naymz
Naymz is a web profile aggregator and reputation metrics service. Naymz's primary goal is to make sure you are in control of your name on the internet. To do this, it allows you to configure your profile with links to your other online profiles, contact info, endorsements, recent web activity, tags, and more. The service also buys your name as a keyword on Google to make sure people can find you. Naymz is free, but premium features are available for $9.95/month offering things like comprehensive search engine promotion and custom domains. However, even members using the free service have access to the Reputation Monitor section. This section searches for recent references to your name on the web and allows you to subscribe to an RSS feed of this information. If you find your reputation is not so good, you can subscribe to the Online Reputation Repair service, one of the premium offerings, to get it cleaned up. Naymz is a great alternative to the new Trackur service and much more affordable as even its premium features are a fraction of Trackur's price.

Rapleaf
Rapleaf is an online reputation lookup service that lets you look up someone by their email in order to view their reputation info on social networks, as well as profile stats and related info. The service returns a score and allows others to rate you as either positive, negative or neutral. By creating an account and claiming your Rapleaf profile page, you can take control of your information to build your reputation and manage your privacy.

Software
Although it seems counterintuitive to purchase and install software to monitor conversations on the web, at $49.95, the copernic tracker program is still much more affordable than one month of Trakur's service, so it's worth a look. The program looks for new content as often as you like and can provide notification either via email, desktop alert, or mobile alert. Both the tracking and the alerts can be scheduled and different versions of web pages can be saved. The program also offers integration options that allow commands to be integrated into the browser and the OS itself, if desired.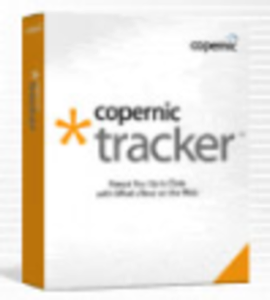 Create Your Own Custom Search
Use either Google's Custom Search or a service like Rollyo to create your own search engine to track not just the web, but specific web sites. This can be useful for companies, too, as something like Rollyo would allow you to you set up a custom search to just search sites where just companies and their behavior are mentioned, like the BBB and Planet Feedback.

Search Tags
A service from Keotag is a great tool for bloggers and those researching a topic in the blogosphere. The site lets you just search for items that are tagged with a particular keyword. To use the service, you enter in your keyword and then select the search engine to use. The engines available are Technorati, Blinklist, Del.icio.us, twitter, Google, Icerocket, BlogDigger, Tailrank, MSN, Bluedot, Newsvine, Blogpulse, Blogdimension, Bloglines, Digg, Reddit, Yahoo, and YouTube. Those results can then be subscribed to as an RSS feed or saved as an OPML file.

Conclusion
That's just a smattering of ways you can use the web and various applications to stay on top of your online reputation or track any keyword of your choosing without having to shell out a large, monthly fee.
However, if you are, in fact, looking for a professional reputation management service, you would do best to shop around before just jumping on board with the latest and greatest offering. Companies like Umbria, Advanced Media Productions, biz360, Visible Technologies, and more can go beyond simple reputation tracking to provide thorough and comprehensive reputation and trends analysis that can bring insight into not only your brand, but your consumers and market intelligence, too.
And for a great introduction on working with feeds for reputation tracking, check out this post from the Viper Chill web site on how to work with various online readers and this post on 5 feeds to get started with.