Here is a summary of the week in Web technology on ReadWriteWeb.
Reminder to PR people and startups: If you would like ReadWriteWeb to consider covering your product, you should email us at tips@readwriteweb.com. This address is monitored daily by all our main bloggers. Pitch emails sent to my personal email address almost always get forwarded to the tips address, so skip the middleman by emailing tips! Due to volume, we cannot respond to every email – but be assured that they are being read and considered by our writing team.
Web News
The top story this week came right at the end: Microsoft's $44.6 billion offer to buy Yahoo!. It's a huge story and Marshall Kirkpatrick had RWW's analysis:
It's going to validate a lot of innovation at Yahoo! Many people, including Microsoft on the conference call early this morning about the news, are focusing on what this means for advertising and for search. Since when is Yahoo! particularly good at either of those things, though? Yahoo! has created a web presence with more traffic than almost anyone else on earth. That's what they are good at and the issue is that they haven't been able to make money off of it.
Yahoo! is great at content and online innovation, though. That's what Microsoft needs right now. Google is posing a threat to Microsoft not just because it is winning in advertising, where Microsoft is a relative beginner, but because Google is shifting the software world to online.
In other news, this week Google announced the release of a new API for graphing social net connections on the web at large. The Social Graph API is a way for developers of social applications to let users easily find data on their social connections across the open web. The information the API returns can be useful in helping users locate and add their friends when starting up at a new social application. See also: Plaxo Pulse First to Use Google's Social Graph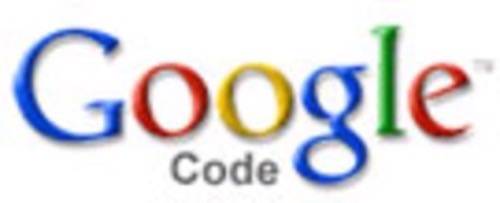 DEMO Coverage
This week the venerable DEMO conference was held and Marshall Kirkpatrick was at the show for ReadWriteWeb. Here is his coverage during the week:
Web Trends
Why the Music Industry is Lying to You
The International Federation of the Phonographic Industry (IFPI) last week released their latest report, summing up the digital music landscape at the start of 2008. The IFPI claims in the report that for every legal music download, there are 20 illegal downloads taking place. Or in other words, illegal downloading is happening at a rate that is 20 times that of legal downloading. This, says the IFPI, lead to US$3.7 billion in industry losses. But there are some big holes in that claim.
MTV Election Coverage is a Coup for Citizen Journalism
As part of MTV's coverage of the 2008 presidential elections in the US, the media network assembled a "street team" of 51 amateur journalists — one in each state and the District of Columbia — to file blog reports, photos, videos, and audio podcasts about election issues during the course of the campaign season. The videos are being syndicated to MTV's mobile web site, social network, and to the Associate Press Online Video Network. Members of the street team have been outfitted with laptops, video phones, and other popular tools of the citizen journalist via funding from a $700,000 grant from the John L. and James S. Knight Foundation's Knight News Challenge.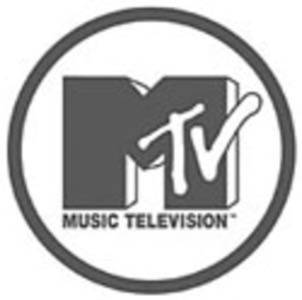 How YOU Can Make the Web More Structured
We have written a lot here about the the vision of building a structured layer on
top of the current web. Annotating billions of HTML documents in a bottom-up way or building top-down tools that can automagically
interpret the existing information are the two approaches that we discussed. Together these approaches would result in a global
database which will make the web even more connected.
The ability to correlate content and concepts accross web sites would reduce the time necessary for searching and would enable the discovery of related information.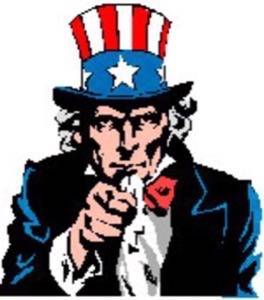 SEE MORE WEB TRENDS COVERAGE IN OUR TRENDS CATEGORY
Web Products
The Rise of Twitter as a Platform for Serious Discourse
For 2007, our Best Web LittleCo was Twitter, the microblogging/status application that captured the collective attention of Silicon Valley at SXSW last winter and has been on a meteoric rise ever since. We picked Twitter because it "has captured the imagination and become a new hybrid of chat, social networking and blogging." But, unlike 2006's Best LittleCo YouTube, which has become firmly entrenched in the mainstream consciousness, Twitter still exists outside of most mainstream circles.

Have Facebook Apps Peaked in Popularity?
There appears to be evidence that Facebook users are beginning to suffer from app fatigue, and there is growing discontent about how applications are being distributed and about the amount of noise that the application platform has introduced into the Facebook ecosystem. As Mark Glaser writes on the PBS MediaShift blog, Facebook has a growing trust problem. Further, new numbers suggest that fed up users might have had enough of some of the most popular Facebook apps. This, however, could be a good thing for users and for the health of the platform in the long run.
The New Browser War: Mobile Firefox vs. Opera Mini
Last October, Mozilla announced that they were working on a mobile version of the Firefox browser. As it turns out, they were working on two versions: one designed for touchscreen devices like the iPhone and another for traditional phones. Now Mozilla has finally given us a glimpse of their designs by posting the plans, mockups, and details of these two upcoming mobile browsers on the Mozilla wiki.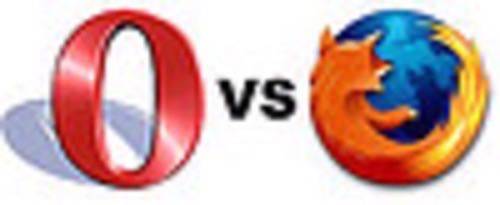 SEE MORE WEB PRODUCTS COVERAGE IN OUR PRODUCTS CATEGORY
That's a wrap for another week! Enjoy your weekend everyone.