Wael Abbas, an award winning journalist who has posted videos documenting police brutality and torture in Egypt over the last 3 years, had his shut-down YouTube account restored by Google last night after a week of international pressure. The restored account, though, no longer contains any of Abbas's more than 100 videos. YouTube told media tonight that Abbas can freely upload his videos again and if satisfactory explanation of the violence is included then they will be allowed to remain on the site.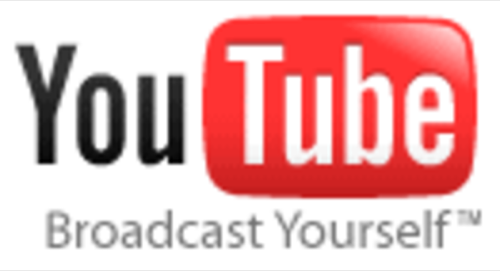 The Context
Two weeks ago Wael Abbas traveled to Washington DC to be awarded the 2007 Knight International Journalism Award along with Burmese investigative reporter May Thingyan Hein and Founders Award winner Tom Brokaw. One week later, Abbas's YouTube account was shut down by the video hosting service, citing the prohibition against "gratuitous violence."
Far from gratuitous, the videos Abbas posted were in part of his own collection and in part from cell-phone video sent to him by people around Egypt. One clip he helped publicize depicted a bus driver's being sexually assaulted by police officers and resulted in the very unusual criminal conviction of the officers. It's widely acknowledged that torture by government officials is widespread in Egypt. See also our coverage earlier this month of Egyptian blogger Abdul Kareem Nabeel Suleiman's first of four planned years in prison for the crime of "defaming the President of Egypt." The country is one of the largest recipients of US foreign aid in the world.
YouTube's Response
A YouTube spokesperson made the following statement to Fox News tonight.
"Having reviewed the case, we have restored the account of Egyptian blogger Wael Abbas 'Äî and if he chooses to upload the video again with sufficient context so that users can understand his important message we will of course leave it on the site."
I wonder if an explanation posted in Arabic would meet YouTube's standards of sufficient context for users of the site to understand what's happening in the clips. None the less, links to the videos still lead to a message reading "This video has been removed due to terms of use violation." As if these were ripped-off copies of the Daily Show.
Abbas has archived copies of all the videos he had uploaded, but requiring him to upload them again and breaking the URLs of all the original embeds around the web, links and viewership analytics is a low blow by YouTube. It's also another spot that will remain on the human rights record of Google, one of the world's most powerful companies and ostensible forces for free communication.
For updates, see The Committee to Protect Bloggers – where you can read daily about authoritarian efforts around the world to squash the democratizing potential of the web.