Your car of the future might be built in a 3D printing microfactory while you choose customization options in virtual reality, or at least, that's what the folks at Local Motors hope to deliver one day.
In the present day, the team just finished the Essence of Autonomy challenge, which called on designers around the world to built a prototype of the self-driving car of the future, based on the company's Strati car.
See Also: Is this pen your next 3D printer?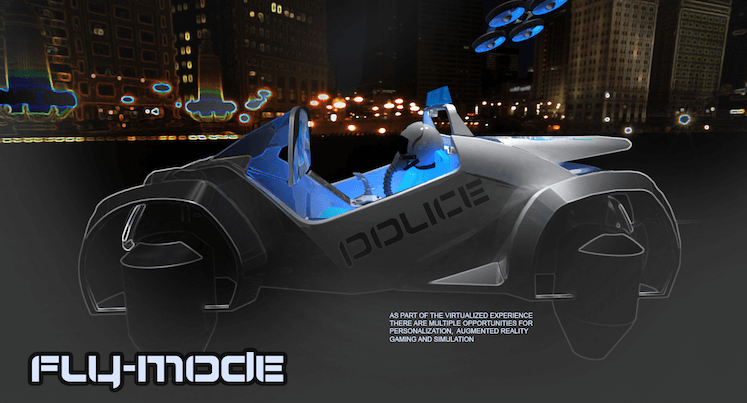 FLY-MODE, created by Rhode Island designer Finn Yonkers, won the competition with 17 votes. Yonkers previously won the 'cargo prize' for the Airbus Cargo Drone challenge, also hosted by Local Motors.
Yonkers' prototype features a retractable steering wheel, a tablet-sized screen in the center for navigation, and a drone that projects the view onto a front window projector. A joystick is placed where the clutch would be, which functions as steering for the drone.
Connectivity to the internet would provide FLY-MODE drivers with the ability to watch Netflix, play video games, and even connect a virtual reality headset. As I've said in a previous article, ride-hailing services could use this free time as a way to advertise their service, offering free NFL games or Spotify premium to riders.
Yonkers will be invited to Local Motors microfactory in Phoenix, Arizona to participate in the final build. Mouser Electronics, the company that organized the challenge with Local Motors, will send Grant Imahara of Mythbusters fame to unveil the prototype vehicle.
Local Motors have built one road ready car so far, called the Swim, and the company is hoping to get the Strati approved soon. We doubt the FLY-MODE will be approved or manufactured outside of the initial prototype, but that might be enough to spur more engineers and automakers to look into 3D printing as near reality, rather than fiction.