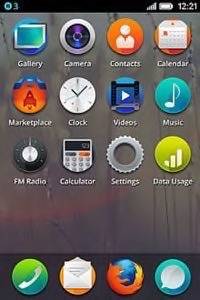 On Tuesday, at Mozilla's Mozlando developer event in Orlando, Florida, the organization announced that it will end development and sales for its two-year-old Firefox OS smartphones.
Although the devices have met their demise, representatives say it will continue exploring how it can work with other connected gadgets and Internet of Things technologies. In a statement to ReadWrite, Denelle Dixon-Thayer, Mozilla's chief legal and business officer, wrote:
We are proud of the benefits Firefox OS added to the Web platform and will continue to experiment with the user experience across connected devices. We will build everything we do as a genuine open source project, focused on user experience first and build tools to enable the ecosystem to grow.

Firefox OS proved the flexibility of the Web, scaling from low-end smartphones all the way up to HD TVs. However, we weren't able to offer the best user experience possible and so we will stop offering Firefox OS smartphones through carrier channels.

We'll share more on our work and new experiments across connected devices soon.
When they debuted in 2013, the handsets offered a platform-agnostic premise, positioning itself as an affordable, Web-forward device for developing markets. Unfortunately, adoption never quite matched the promise as Android smartphones, with a broad set of apps available to them, continued to become cheaper and cheaper.