The Apple TV has only been out for a weekend, but already there's some unofficial data about the apps that are proving popular with early adopters—and games are leading the charge. The charts in question have been compiled using real data from the App Store that, for the time being, is hidden from users.
The new Apple TV, unlike the old one, has an OS to call its own—and that means developers have a new opportunity to explore big-screen apps, all controlled remotely from a sofa. If, when and how existing apps should be ported are questions likely being asked in many a software studio right now.
It's worth reiterating that these charts, put together by SlideToPlay's Jeff Scott, aren't set in stone—Scott himself calls the data "a little unreliable and even confusing"—but they offer enough to give a general picture of the first few days of the next-generation Apple TV.
See also: Apple TV Gets Voice, Touch, And Its Own Operating System, tvOS
According to the data, gaming apps are making a very strong showing for the new set-top box. Of course, there are a lot of factors at play here, not least of which is the paucity of tvOS apps in general. Nevertheless, it's fair to say games are off to a solid start on Apple's new box.
Wii'll Meet Again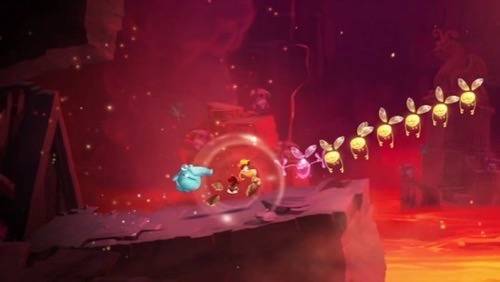 No doubt many users will pick up an Apple TV box for the likes of Netflix and HBO, even if the rumored live streaming services have yet to appear, but the device's gaming capabilities are set to be just as important.
The top 10 paid apps overall, according to Apple's data and SlideToPlay's chart, are as follows:
1 – Beat Sports (Apple TV Only)
by Harmonix Games LLC
Price: US $9.99
2 – SimpleX – for Plex (Apple TV Only)
by Homegrown Software Ltd
Price: US $2.99
3 – Galaxy on Fire – Manticore RISING (Apple TV Only)
by FISHLABS
Price: US $5.99
4 – Lumino City (+ Universal)
by State of Play Games
Price: US $4.99
5 – Does not Commute TV (Apple TV Only)
by Mediocre AB
Price: US $2.99 :: MFi Game Controller Support
6 – Alto's Adventure (+ Universal)
by Snowman
Price: US $2.99 :: MFi Game Controller Support
7 – Battle Supremacy: Evolution (+ Universal)
by Atypical Games
Price: US $4.99 :: MFi Game Controller Support
8 – Geometry Wars 3: Dimensions Evolved(+ Universal)
by Activision Publishing, Inc.
Price: US $9.99 :: MFi Game Controller Support
9 – CARROT Weather: Talking Forecast Robot (Apple TV Only)
by Grailr LLC
Price: US $3.99
10 – Air Video TV (Apple TV Only)
by Bit Cave Ltd.
Price: US $3.99
Of this list of paid apps, nine are games. In the top 10 list for free apps, the top two are games. (There are three games on the list total.) Beat Sports (an Apple TV exclusive) is leading the way on the paid charts, with Rayman Adventures (another exclusive) top of the pile for free titles. That's from a library of around a thousand apps currently available for the fledgling tvOS.
With the stick-like, motion-sensitive remote you get with the device—plus the fact that a basic sports game is currently the best-seller on the Apple TV—the Nintendo Wii comes immediately to mind: Another lightweight gaming machine that sits in the living room and offers a casual gaming experience the whole family can enjoy.
Don't forget the Wii was a huge hit in its day, and nothing has quite filled the void since it became obsolete and interest in it petered out.
Google, of course, has been busy taking its own aim at casual living-room gaming with its various TV platforms: The latest Nexus set-top box and Chromecast TV stick allow for some Wii-like gaming using Android phones and even watches.
For Apple, its lean-back, remote-controlled nature of the tvOS interface makes it much more suitable for blasting aliens than, say, browsing Facebook, and a bundle of useful iOS technologies like Metal and Game Center are included in the tvOS developers kit as well.
Apple's newest device is unlikely to threaten Xbox or PlayStation sales in significant numbers, since hardcore gamers will stick with their console boxes or PC games. But casual gamers, many of whom rely on tablets and smartphones for single-player action, may welcome an easy way to share with friends or the whole family.
With that in mind, mobile game developers may want to broaden their reach to include Apple's latest. With the option to make universal games that run across iOS and tvOS, Apple obviously wants to tempt coders in. With a strong selection of titles to pick from, the Apple TV could be as much about the games as movies and videos.
Images courtesy of Apple