Bringing a taste of virtual reality to the world at large is one of the main motivations driving Google Cardboard. The company just announced a newly extended rollout of its app to 100 countries in 39 languages. The developer docs are now available in 10 different languages too.
"We're excited to bring VR to even more people around the world," said Google's Brandon Wuest in a blog post, where he also revealed there have been 15 million installs of the Cardboard app for Android so far. Not bad for a side project.
A Side Of Cardboard
In fact, this side project is getting serious pretty quickly: The newly updated Cardboard SDKs for Android and Unity offer improved drift correction and Unity performance, as well as "a major overhaul of the sensor fusion algorithms that integrate the signals from the gyroscope and accelerometer," according to Wuest.
On the Unity side, there's support for a Unity-native distortion pass, enabling developers to avoid plugin overhead and tap right into Apple's Metal application programming interface on iOS or multithreaded rendering on Android. That it turn leads to faster, smoother experiences for users.
This collection of updates should also improve the Cardboard experience on less capable phones and the hardware and software's only going to get better from here on in. Cardboard may not have the scope or functionality of an Oculus Rift or an HTC Vive, but it can be bought for a fraction of the cost—and it's available now.
From Users To Developers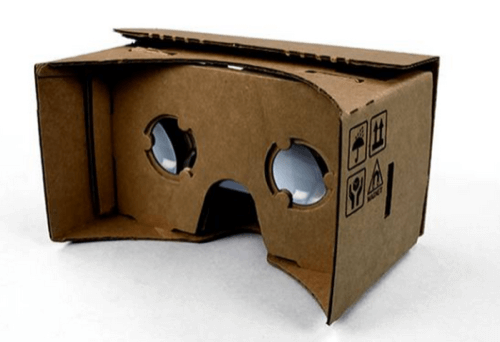 And that same low barrier of entry applies to developers and headset makers too. As Cardboard uses a smartphone as its main computing engine, it's easier to build and code for, even if it lacks the depth perception and positional tracking that would qualify it as top-end VR kit.
There are a growing number of games and experiences available for Google Cardboard now, and of course the 360-degree videos on YouTube work with it as well, but Google wants more: More movies and more apps for its fledgling virtual reality platform.
Developing something for a fully realized VR platform like the Oculus Rift is a much more daunting prospect of course, even for established software studios. Oculus development kits can be shipped to Canada, France, Germany, Japan, South Korea, the Netherlands, Taiwan, and the United Kingdom as well as the U.S., but that's as far as the Facebook-owned company has gone in terms of internationalization.
That's to be expected with a consumer launch not due until next year, but it's interesting to see Google pushing into new territories and languages with a contraption that many didn't take seriously when it first appeared.
Finally, as if to emphasize Cardboard's march to the mainstream, it now supports Google Street View too: You can gaze around from any Street View-enabled spot on Earth using your DIY headset.
Header image courtesy of Adriana Lee for ReadWrite