Both Apple and Google have television on their minds: The tech titans have updated their streaming devices, the Apple TV and Chromecast. But soon, neither will find a home on Amazon.com, where those devices had been selling like hotcakes.
According to Bloomberg, the retailer plans to effectively pull both devices off its digital shelves.
See also: Amazon's Power Play: Alexa Meets Fire TV, Plus A Slew Of New Devices
In a message sent out to vendors, Amazon cited the gadgets' lack of support for Amazon's Prime Video streaming service as the reason for their removal, Bloomberg reports.
Amazon doesn't appear to be favoring its own Fire TV set-top box—just its video service. Amazon will apparently still sell Roku streaming devices and Xbox and PlayStation consoles, which play Amazon videos.
But there could be other motivations that extend far beyond the living room.
TV's Just The Start
Last month, Amazon added Alexa voice controls to its Fire TV box. That update may offer additional context for the company's latest retail decision.
The Alexa voice technology is an integral part of Amazon's smart speaker, which launched earlier this year as the Amazon Echo. The appliance wowed reviewers and early-adopting users. As far as smart technologies go, Alexa is pretty brainy.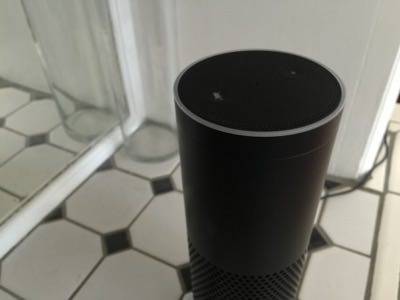 Its voice features understand natural language, so users can speak casually to the cylindrical appliance, and it responds with the day's news, weather, traffic report, access to streaming services (including Amazon's own, of course) and more.
That something "more" includes voice control over Belkin WeMo, Philips Hue, SmartThings, Insteon, and Wink smart home gadgets.
In other words, Alexa has become the intersection point for Amazon's smart TV and smart home efforts. That's a path that many expected Apple to take.
The Battle For The Living Room, Or The Whole House?
Apple's latest set-top box supports Siri voice functionality, so the iPhone maker could be laying down very similar groundwork.
See also: Apple TV Gets Voice, Touch, And Its Own Operating System, tvOS
Google has also been pursuing voice, TV and the smart home in a variety of ways, though it's not yet clear how the company may connect those dots. It's hard to imagine how the tiny Chromecast dongle could house a microphone, but the Google Cast technology it relies on also works for other devices.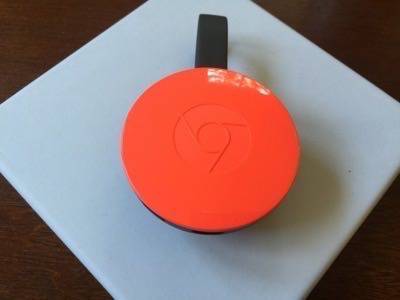 The product removal may be Amazon's way of aiming a bazooka at a couple of major streaming hardware rivals, or it could be a first strike against its chief smart home competitors—before their efforts really crystallize. Or might be a combination of both.
Either way, it looks like the fight for the living room is only the beginning, as the battle for the whole home rages on.
Amazon was not immediately available for comment. We will update this post if the company responds.