As far as consumers are concerned, virtual reality headsets have been in the pipeline for a long, long time. Consider the Oculus Rift, one of the most well-known of the new breed—it met its Kickstarter funding goal in September 2012, but won't be on general sale before 2016, making for a wait of nearly four years.
See also: 5 Trending Markets That Are Capitalizing On Virtual Reality
That slow birthing process is about to give way to rapid growth in shipments and sales, according to new research from UK analysts at Juniper. The firm predicts that 3 million units will be shifted next year, rising to around 30 million by 2020.
"With technological advancements such as low latency and smarter graphics, coupled with the corresponding growth in interest from major players, VR is now in a position where the market can finally take off," notes the firm. In other words, competitors, it may soon be time to take your place at the starting line. The race is about to begin.
Virtual Reality, Real Frenzy
The Oculus Rift isn't the only big name VR headset hitting the market next year.
The Steam OS-powered HTC Vive, built in partnership with Valve and perhaps the Rift's main challenger, is slated for a full launch in Q1 2016 (with a few headsets going on sale before the end of 2015).
Sony's PlayStation VR (previously known as Morpheus) doesn't have an official release date, but all the hints point towards the first half of 2016 as well. After following the progress of these headsets for so long, consumers are about to get a glut of choices to pick from.
Some devices are already on the market of course, though they lack the power and finesse of the devices coming next year. Samsung's Gear VR has been through a couple of revisions, while Google Cardboard offers a DIY virtual reality solution that anyone can try (just add a compatible smartphone).
The Rise of Virtual Reality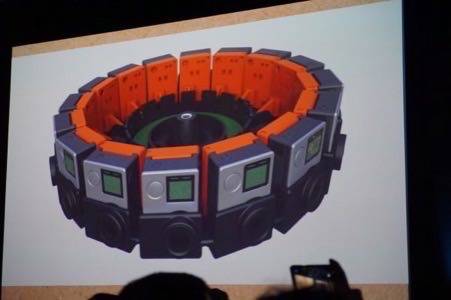 Juniper estimates that 30 million devices will land by 2020. (For more details, check out its full report, titled "The Rise of Virtual Reality.")
In addition to improved VR technology, the firm cites falling prices as another factor likely to grab consumer interest.
Gaming and video are named as the major drivers for adoption of the technology, and the Far East and China are expected to see increases in development and production activities, as the tech establishes itself. Hardware retail revenue from VR headsets is expected to exceed $4 billion by 2020. However, it's worth noting that the pricing for the Oculus Rift and the others still remains vague.
Report co-author Joe Crabtree says there's "huge potential for rapid market expansion" because of the development and investment from the tech industry so far—remember Facebook now owns Oculus Rift. Further down the line, Juniper expects that expansion to filter out into industrial and healthcare uses.
It certainly feels like we're on the cusp of something big, with positive reaction to VR from early adopters, a growing number of tools for content creators and millions of dollars worth of investment. If developers can get enough compelling games and movies in place by this time next year, the VR market could even exceed expectations.
Lead image courtesy of Oculus; Google's GoPro/Jump photo by Adriana Lee for ReadWrite