From the beginning, HTC's promise of delivering a consumer-ready virtual-reality headset by the end of the year seemed fantastical (in all senses of the word). How is the Taiwanese company, which announced the Vive early this year, going to release its VR system so quickly?
The answer: It's not. While a few devices will make their way to the public, the broader launch apparently will get pushed back to 2016. In a statement given to Engadget Thursday, HTC said, "We'll have a limited number of units by the end of the year, with more to come in Q1 2016."
See also: 6 Ways The HTC Vive Will Freak Out Virtual-Reality Geeks
A joint collaboration with gaming giant Valve, the Steam OS-powered system has been in the hands of developers for a couple of months. Those who have been hustling to meet the short timetable now suddenly get a little more breathing room, which may thrill some gaming developers, VR filmmakers and other creators. But it could pose problems for entrepreneurs who were depending on a fast release.
It may also pose extra problems for HTC.
The Real Race Driving Virtual Reality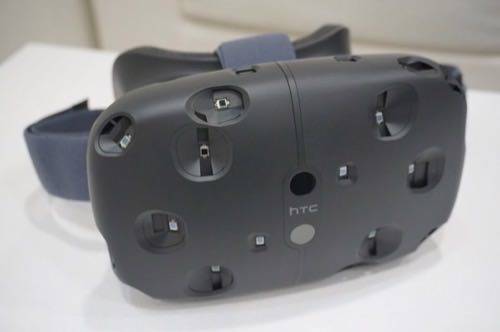 This sprint to the finish line was one of the most intriguing aspects of HTC's surprise unveiling of the Vive. The new timeframe now puts it on par with the Oculus Rift's launch.
See also: The Oculus Rift Will Ship In Early 2016
That's still impressive, considering the Rift has been in development for at least a couple of years. (More, if you count Oculus founder Palmer Luckey's previous research projects at the University of Southern California Institute for Creative Technologies, which informed his later work.) But the Vive looks like it may lose its first-to-market advantage.
Fortunately, it's not the only thing HTC has going for it. The Vive's user experience is deeply impressive, offering one of the best visuals and interactivity experiences in the VR sector. 
As a system of devices, it works with handheld remotes and room-situated hardware, which knows the location of the user in space and can calibrate the virtual environment accordingly. The system worked very well, at least in a controlled demo setting. (We'll see how it measures up in the hands of users in the real world.)
In contrast, Oculus primarily relied on third parties to flesh out its universe of accessories until last June, when it took the wraps off of its own Oculus Touch wireless controllers.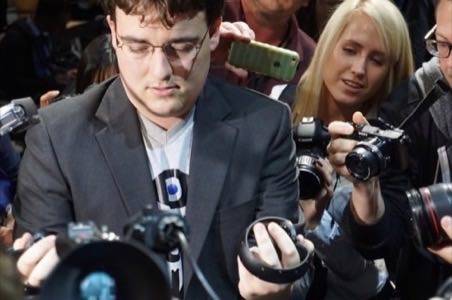 See also: Oculus Will Let You Grab Virtual Reality With Both Hands
Other projects and software features are likely in the works as well. (We may know more at the Oculus Connect 2 developer conference in Los Angeles next month.) 
There's also increasing competition from VR hardware startups and other (bigger) competitors eyeing virtual and augmented reality—including Sony, Google, Samsung and Microsoft. Apple may also be pursuing virtual and augmented reality behind closed doors.
All of which makes HTC's decision to delay the Vive's consumer release rather risky—especially if the company is relying on this initiative to make up for its flagging smartphone business. For end users and developers, however, the scenario points to something else: Next year is going to be absolutely huge for all realities virtual. 
Photos by Adriana Lee for ReadWrite