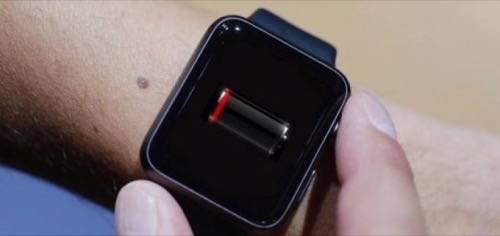 Guest author Larry Burgess is the wireless technical editor at Voler Systems.
Batteries are one of the biggest limitations in the advancement of wearable technology. While they continue to improve slowly, they're still a significant constraint as we try to make them last longer or make them smaller.
Energy efficiency and improved energy sources are the highest priorities in maintaining the growth of the wearables market. This concern has led to a quest for the development of smaller, more efficient, and longer-lasting energy sources. Battery size, shape, capacity, and reliability are all key factors to consider when making any wearable device. Here are some of the alternative energy sources to conventional batteries.
The Starting Point: Lithium-Ion Batteries
Coin cells, such as the ubiquitous CR2032 sold in drugstores and used to power everything from calculators to heart-rate straps, are lithium-ion batteries. There are smaller coin cells as well, like the CR1225 hearing-aid battery. Their capacity decreases with the size of the battery. Most of them are disposable, so they are used in small devices such as hearing aids, remote car keys, light switches, doorbells, and some of the earliest wearable devices. They will continue to be used in wearable devices where convenient battery replacement is an important feature.
Thin-Film Batteries
These batteries—which predominantly use similar lithium-ion technology—are used in smartphones and hand-held devices because they are rechargeable and their form factor is better suited for low-profile packages. Because volume determines the energy capacity of the battery, these thin devices take up much more area than a coin cell. They are suited for flat wearable devices that may fit into outerwear or remote measurement devices placed in walls or furniture.
Pouch Batteries
Pouch batteries are lithium-ion batteries in a pouch of plastic or polymer. A wider variety of shapes and thicknesses are possible with this battery, which makes it easy to fit in almost any small package. They are also found in mobile phones. One drawback to this package is that sometimes there can be gas buildup inside the package and the battery will swell and possibly burst. The enclosure needs to have space for this expansion to reduce the risk of explosion.
Graphene Batteries
These batteries, built on a form of carbon that's drawn considerable excitement in the material-sciences world, may be the wave of the future. They have one of the highest energy densities of all battery types as well as high storage capacity. Right now, they are much more expensive than other batteries, so their market penetration is negligible. A lot of work is being done developing this technology, so watch for them in the next few years.
Supercapacitors
Supercapacitors have very low charge leakage compared to ordinary capacitors and have very high capacitance. Depending on the application, a supercapacitor can be the primary energy source or the supplement to a conventional battery. They can be small, yet have capacitances of 1 Farad or more. They can be used as an energy source for low-current-drain wearables. If they are accessible for recharging, their charging time is much shorter than that of a battery. An example is a 0.47 F, 5.5V coin-cell shaped capacitor with an 11.5 mm diameter and 5mm height—about the size of a CR1225 hearing-aid battery. Still, even the largest capacitors store only about a tenth the energy of conventional batteries. The capacitor described above has a 4 mAH lifetime compared to the 50 mAH lifetime of the CR1225 battery.
Energy Harvesting
There has been a great deal of interest and activity over the last few years in many forms of energy harvesting as a tool for recharging batteries or supercapacitors in wearables after the device has been deployed. The energy categories to be converted to electrical energy include kinetic (locomotion, vibration, rotation), thermal, piezoelectric, and even radio waves (which can be considered a form of wireless "recycling"). Kinetic energy-rechargeable batteries in air pressure monitors embedded in tires were an early example of this. They worked as long as the car was not idle for long periods of time—something to keep in mind, given the way many wearables are put aside after initial periods of use.
What To Watch For
As the number of wearable devices increases, the demand for smaller and longer-lasting devices, remote transmitters and transponders, and higher device intelligence will drive the quest for higher energy efficiency and capacity in the power sources of these devices. If we don't continuously improve our batteries, the wearable industry will power down.
Image by Post Memes