Here Maps is one of the best products to climb out of the wreckage of the Nokia that Microsoft left behind, and Audi, BMW and Daimler obviously agree: In an attempt to reduce their reliance on Google and Apple's maps, the German automobile firms have paid some €2.8 billion (or a little over $3 billion USD) to jointly acquire the business.
The deal could lead to an interesting opportunity for developers or would-be partners. Connected car initiatives, so-called "infotainment" centers and other vehicular technologies can be difficult for outside parties to get into; they tend to be tightly controlled by car companies and tech giants, such as Google and Apple.
See also: Why Automakers Still Haven't Smartened Up Your Car's Dashboard
Here Maps may offer an intriguing alternative: As an established mapping solution with a track record of working with developers and partners, it could represent another route to the dashboards of some of the world's leading auto companies.
A Route Into The Car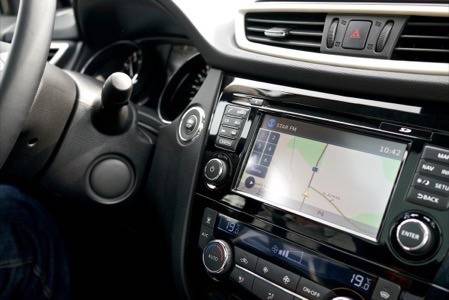 Many people have likely used Here Maps, whether they realize it or not. Its technology and data fuels an array of products and services for partners like Bing, Yahoo and CNN.
Bing Maps may have its own look and feel, but data about maps, traffic, geocoding and routing is all pulled from Here. Its technology also drove CNN's interactive venue tours for the 2012 London Olympics, and powers the whole of Yahoo's Maps product.
See also: How Delphi's Tech Will Drive Its First Coast-To-Coast Driverless Road Trip
The attraction for partners lies in Here's advanced offline capabilities, management of bookmarked places (which top even Google and Apple's mapping apps) and its clean, intuitive interface. Here Maps also features Glympse integration, so users can tell friends where they are and how long they'll be. As its engineers work on the core technology, they also keep one eye on emerging trends, even dabbling in augmented reality features.
For developers, Here offers software tools that let them dig into raw maps data, a locations database, driving directions, traffic information and a geocoder (for linking addresses and coordinates).
Now, whatever they build with Here presumably could land on a fast track into vehicles by BMW, Audi and Daimler.
The APIs Have It
Here Maps' developer tools could be split into three categories: JavaScript APIs (application programming interfaces) that allow app makers to tie into Here interactivity and advanced features, Rest APIs that let them query the Here platform, and Mobile SDKs (software development kits) for creating or supporting phone-based applications.
With these resources, developers can help users get from point A to point B, pull up information about venues and points of interest, and access map and satellite tiles for anywhere on the planet. They can even offer weather forecasts, if they want.
Here's mapping and navigation technology may be a natural fit for autos, but it can also fuel a cohesive platform that stays with users in and out of their cars. The company suggests how its mapping data can work with wearables—for instance, with smartwatches displaying a user's estimated arrival time or getting pre-loaded mapping data in advance, to prepare for times there's no connectivity.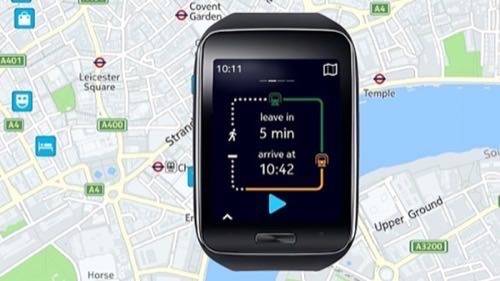 Here also supports timetabled routes for public transit connections (which is something Apple is still busy adding).
You can find some of its example code snippets on GitHub. The samples cover features like adding markers to a map, creating a map overlay, inserting customized sprites, generating a route between two points, bringing up 'info bubbles,' drawing heat maps and finding out which state a user is currently located in. To test out some of the code yourself, check out Here's API Explorer.
Who's Really In The Driver's Seat?
When it comes to mapping apps, Apple Maps, Google Maps and (perhaps to a lesser extent) Google's Waze may seem like the indomitable juggernauts, and given how hard both tech giants are vying to own the dashboard, it seems like they have the literal vehicles to carry their ambitions.
But if there's a wrinkle in those master plans, it may be this: Auto makers don't take it lightly when other companies try to own parts of their territory. That's why some are looking into alternatives beyond iOS and Android.
Take MirrorLink, for instance. A communications standard for populating or connecting to car infotainment systems, MirrorLink offers mobile developers safety guidelines and a formalized certification process for building or adapting apps that are suitable in a driving environment.
Although it's phone-based, the standard does not belong to any one particular company. That appeals to car makers like Volkswagen, which announced 2016 models that will support it alongside Apple's CarPlay and Android Auto. Daimler, one of Here Maps' new owners, announced Mirrorlink support for its smart car last month.
Consider the Here acquisition and initiatives like MirrorLink as all part of the same growing push by auto makers to protect their turf. That effort may span multiple approaches, some of which could yield opportunities for budding car tech developers keen on riding shotgun.
Lead photo and smartwatch/map photo courtesy of Here; car infotainment console photo by Kārlis Dambrāns