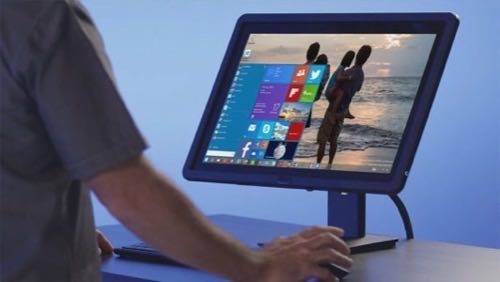 With the supposedly polished release of Windows 10 coming in two days, Microsoft should be putting its finishing touches on the operating system. Instead, it's scrambling to fix a bug in its latest update, sent out through its Windows Insider Program last Saturday.
According to CNET, the latest test version of the Windows software, build KB3074681, triggered unexpected behavior when some people attempted to uninstall programs through Control Panel instead of using the newer Settings screen. In the site's tests, doing so crashed the Control Panel app, kicking users back to the desktop.
See also: What Windows 10 Will—And Won't—Do
Since the company wants Settings to replace Control Panel, this would be one way to force people to stop using it. But it wasn't intentional. Microsoft's Gabe Aul, engineering general manager for its operating systems group, told tech blog SuperSite For Windows on Sunday to stay tuned for a fix, which he promises should be coming soon.
In the meantime, don't use Control Panel for uninstalling software. If you need to ditch a program, the blog offers the following tips:
In the Programs and features>Uninstall or change a program Control Panel area choose the program and instead of double-clicking, which usually begins the uninstall process, just click it once and then hit the Uninstall button at the top of the list.

Another option is to use the Settings>System>Apps & features to remove a program from the system.
Microsoft's Rolling Rollout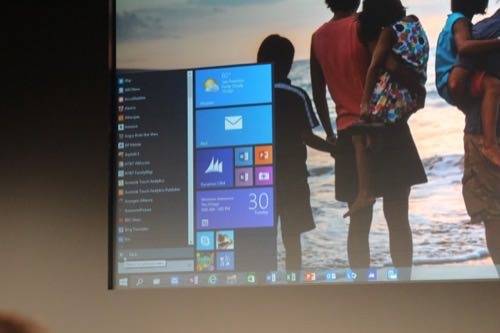 As far as problems go, the Control Panel bug seems rather minor. However, it could become a major annoyance for users, who have been trained by various versions of Windows to get rid of programs through Control Panel. For developers, last-minute glitches like this could shake their faith in what has, so far, looked like Microsoft's best operating system update in years.
See also: Holograms! Also, What Else Microsoft Announced At Its Windows 10 Event
But the company made one smart move: It structured the software rollout in stages. In addition to mitigating server traffic issues, which tends to happen when people rush to download software at the same time, the move also limits the number of users affected by glitches. In other words, it buys Microsoft a little breathing room to attack problems or address quirks before they go out to everyone.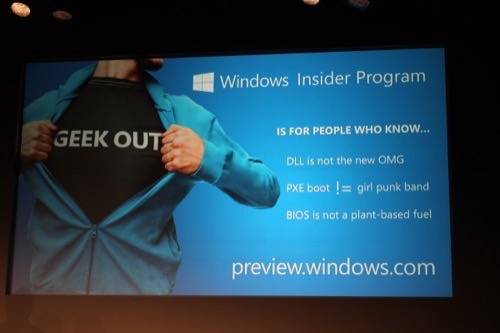 Windows Insider Program members will get the upgrade on July 29, followed by Windows 7 and 8.1 users who signed up for the free upgrade.
The latter will have a year to decide whether they want the free update, if they haven't already, before retail prices go into effect. The cost will be $119 (Windows Home), $199 (Windows 10 Pro) and $99 (Windows 10 Pro Pack to upgrade Windows 10 Home to Windows 10 Pro).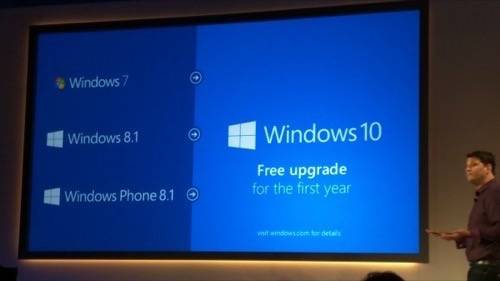 In other words, developers should note that Windows 10's ultimate success may not amount to a frenzied burst of day-one downloads, but adoption figures stretched out over a period of time. That makes its window of opportunity more like a revolving door that, Microsoft hopes, won't catch on the threshold as users pour in.
Photos by Owen Thomas for ReadWrite