Curious about how exactly Apple's smart home will work? Wonder no longer: Apple has finally provided some much-needed answers with an updated HomeKit support page, which outlines some specific, practical information about how to use the system.
Apple has touted its HomeKit smart-home framework since last year, promising that people will soon be able to use their iPhones and iPads to control home appliances—everything from lights and thermostats to coffeemakers. But the promise has remained vague, primarily because Apple has stayed relatively mum about this initiative in the public eye. That has left some folks to wonder if the company underestimated the complexities involved in building its own smart-home system.
See also: "Virtual Rooms" For The Apple Smart Home Sound Like A Great Idea
While the support page is not exactly a heartfelt or glossy commercial, at least it explains how Apple sees users controlling the action. Accompanying the site update, the company also provided some live hands-on product demos this week and pledged to educate consumers on to run an Apple smart home.
Going Home(Kit)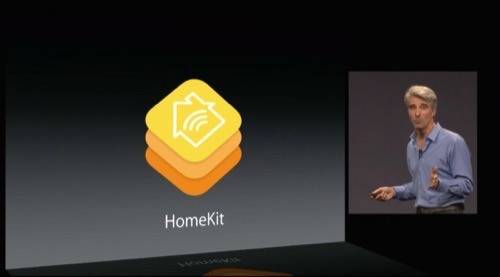 Here's how Apple currently envisions HomeKit working: To begin controlling HomeKit-compatible devices, you download the gadget's iOS app from the App Store, then you pair your device to an iPhone or iPad.
From there, you simply fire up the Siri voice assistant on those mobile devices and talk to it to command your home. You can tell Siri to turn the lamp on or off, dim the lights or turn on other appliances. The HomeKit system can also sort connected gadgets by room (bedroom, dining room, living room, etc.), so you can control groups of devices or create more complicated commands.
A notable inclusion: If you have a third-generation Apple TV or later, you can issue HomeKit commands remotely.
See also: Apple TV Will Reportedly Get Siri And Apps—But There's More In Store
Rumors ran high that Apple would integrate HomeKit into its next Apple TV, and this essentially cements it. With the Apple TV sitting in the house, it acts as command central, so you can control things remotely. While you're on the go, you just speak into your phone, and the set-top box carries out the commands for you back home.
Apple May Bring It Home For The Holidays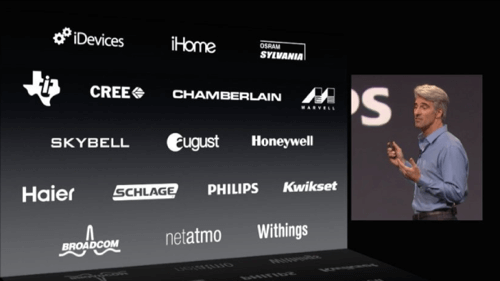 Though it appears to be ramping up, Apple has still not issued an official timeline for HomeKit. The company featured it prominently at its Worldwide Developers Conference last year, but a year hence, and WWDC earlier this month was mostly devoid of HomeKit announcements.
That belies what must be furious activity going on behind the scenes. The company has been pushing hard, not just on software development (and presumably Apple TV hardware development), but also to further partner initiatives. HomeKit's device line-up covers Philips Hue smart lightbulbs, Schlage Bluetooth door locks, iDevices Switch and others, including iHome, Elgato, Ecobee, Insteon and Lutron. (The latter just released the Caséta lighting kit as the first HomeKit compatible product on the market.)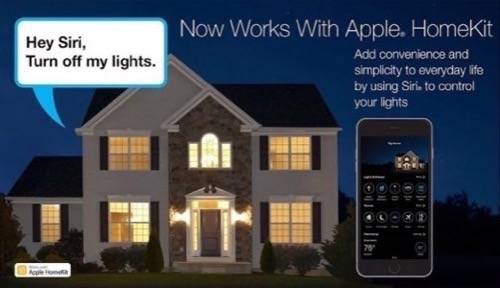 These factors all seem to point to a big coming-out party for HomeKit in the near future, probably at its fall press event.
See also: Why Apple's Letting Developers Test Apps On 100 Apple TVs
The timing works on a number of levels: It would give the company a couple of more months to work out the kinks before the big consumer push, and offer up yet another exciting Apple announcement to flesh out its fall presentation (beyond what may be incrementally updated iPhone 6S devices, that is).
Perhaps most importantly, it could also offer shoppers some intriguing new possibilities—like giving the gift of an Apple smart home for the holidays.
Lead photo courtesy of Apple; screenshots by ReadWrite; Caséta photo courtesy of Lutron