Microsoft hit gamers with a blizzard of announcements Monday at E3, the industry's big annual conference. You'll likely hear buzz about new, exclusive Halo, Forza, and Tomb Raider games.
But one announcement blew Microsoft's fans away: On stage, the company showed off a new demo of what it'll be like to play Minecraft on the HoloLens augmented-reality headset.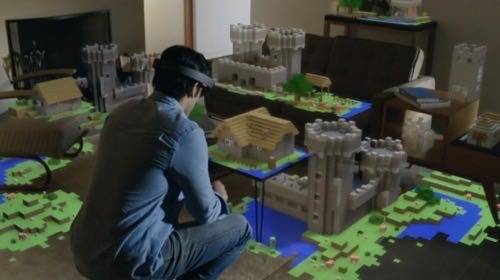 While we're still sketchy on some of the details right now, Monday's impressive presentation seemed to confirm that Microsoft is betting big on augmented reality and virtual reality—technologies that overlay or replace the real world with a digital representation of it.
Make no mistake: Microsoft is hungry to own the next big digital platform, whatever that may be. Its failure to make a dent in the mobile market still stings. But Microsoft may just have the right tools available to own the nascent AR and VR industry.
A Dynamic Duo
Announced in January, the HoloLens is probably one of the most exciting products Microsoft has shown off in quite some time. Even though the device has more questions surrounding it than answers, Microsoft has managed to wow just about every journalist who's spent time trying it out with its impressive augmented-reality experiences. With the Minecraft demonstration at E3, the HoloLens has captured the attention of gamers as well.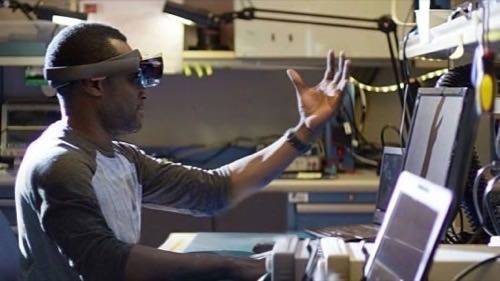 Meanwhile, Microsoft played a major role at Oculus VR's pre-E3 event in San Francisco last week, where it debuted the consumer version of the Rift virtual-reality headset. There, Microsoft executive Phil Spencer hit the stage to announce that Windows 10 would provide native support to the Rift.
Spencer also showed off a way to play Xbox One games in a virtual cinema on the Rift headset via PC game streaming that's coming to Windows 10. (On Monday, Microsoft announced that the Xbox One would begin supporting a select list of Xbox 360 games as well.)
In both cases, it seems possible that developers might soon be able to develop virtual- and augmented-reality experiences for games developed for use on the Xbox One and Xbox 360 platforms.
While Sony's Project Morpheus will bring VR to PlayStation 4 gamers, Microsoft seems to have several more cards up its sleeve. Where the HoloLens once seemed like a potential rival to the Rift, it now looks like Microsoft and Oculus are going to bolster each other's' efforts against the rest of the competition.
Microsoft And The Future Of VR
Google's virtual-reality efforts are solid in the form of Cardboard, its on-the-cheap VR viewer, and its 3D-VR content creation initiative, Jump. But so far Google's VR efforts have been limited to the comparatively low-cost mobile VR space.
After a year of availability, Cardboard's VR offerings have yet to truly impress—and Oculus is working to compete in mobile VR with Samsung on the Gear VR device. Apple, meanwhile, hasn't said word one about virtual reality. The company is a nonentity in the burgeoning industry.
The Rift's biggest competitor in VR is the Vive, a headset made in partnership between HTC and Valve—the latter of which maintains Steam, the top PC gaming platform on the planet. And, as of this writing, it just so happens that over 95 percent of Steam's users access the service via Windows.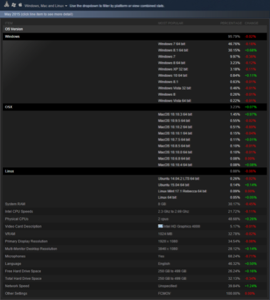 Even if users eschew the Rift for the Vive, they're still overwhelmingly likely to do so on a Windows-powered machine. By partnering with Oculus and showing how the HoloLens could be a gamer's dream, Microsoft has ensured that Windows will remain the definitive destination for transformative VR experiences.
Microsoft clearly missed the boat in mobile. Google and Apple dominate that industry and probably will for a while, even after Windows 10 Mobile launches. But when it comes to VR and AR, it looks like Microsoft didn't want to history to repeat itself. If virtual reality truly is the future of computing and user interaction, Microsoft has figured out a way to stay relevant for years to come.
Phil Spencer and HoloLens images courtesy of Microsoft; Steam platform breakdown screenshot by Brian P. Rubin for ReadWrite