The mystery of Nest's June 17 event might have been solved, thanks to a just-discovered filing at the Federal Communications Commission. The Google-owned smart home company, which bought Dropcam last year, entered paperwork with the FCC for a new "wireless camera" of some sort.
See also: Google's Offering Smarter Tools For Smarter Apps And Homes
Spotted by 9to5Google, the FCC application by Nest Labs Inc. was submitted and approved in March, and includes various documents, including wireless and radiation test results. The mystery device appears to have been in development at least long enough to produce a test gadget, so it's not a stretch to imagine the work may have begun last year—possibly around the time Nest acquired wireless camera company Dropcam in June of 2014 for a cool $555 million.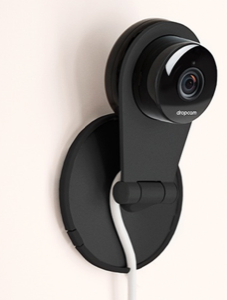 Dropping Clues
Dropcam is a relatively popular connected camera, and yet, since Nest acquired it last year, its new owner has remained relatively quiet about it. Apart from connecting the camera to Nest's smart thermostat and carbon monoxide detector, the company didn't appear to be doing much of anything with the product line.
Looks now appear to be deceiving. The FCC filing suggests that the smart home company may have been quietly working on a new camera model all this time. That makes plenty of sense, especially considering parent company Google's push into the smart home, which got some extra juice recently at its Google I/O developer conference.
See also: Dropcam Lands In Google's Nest
The tech giant's interest in smart home technology led it to scoop up Nest two years ago, which in turn bought Dropcam and smart home hub–maker Revolv last year. This year, at its Google I/O developer conference, Google may have just connected those dots. The company introduced Weave, a new protocol based on the Nest's Weave, and Brillo, and operating system for the Internet Of Things (IoT). With these announcements, Google made it clear that it hoped to give smart home products a common language, so they can interoperate more effectively, and a cohesive environment they can plug into.
Obviously a new Nest-developed Dropcam, built from the ground up, would probably snap right into this system.
The FCC filing reveals that the new camera will come with support for Bluetooth Low Energy 4.0. and a 802.15.4 radio, the same IEEE standard used by Zigbee, a common smart home wireless protocol, as well as Weave. Presumably, the device will be able to work within a mesh networking environment—a system setup in which lights, locks, sensors and, yes, cameras would connect to each other directly without going through a central hub. Google's very interested in mesh networking—so much so, that when its Nest bought Revolv, it promptly ditched the acquisition's flagship hub hardware.
Although Nest honcho Tony Fadell may be swamped, trying to spruce up whatever the next iteration of Google Glass will turn out to be, his division appears to be pressing forward to make our homes smarter. Perhaps someday, he might even figure out a way to link up the face gear and our smart homes, making a Dropcam feed viewable from the monocle. But that may be too much to hope for next week.
Lead photo courtesy of Dropcam