The next version of Apple's Mac OS X is nearly here, and has been dubbed, in a departure from cat names and national parks, "El Capitan."
Presented by Apple executive Craig Federighi at Apple's Worldwide Developers Conference in San Francisco Monday, the new OS X features a number of small but noticeable tweaks to things, improvements to Safari, and better support for game developers.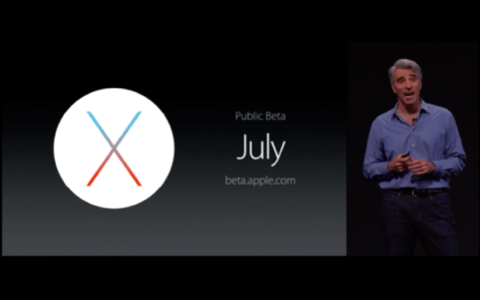 Starting with El Capitan, Safari will support "pinned" websites, which functions like having a bookmarks bar near the top, not unlike some other browsers. Safari will also allow users to mute tabs without having to find the offending ad or video (also not unlike some other browsers).
El Capitan also improves other persistent parts of Apple's OS like Mission Control, with smoother navigation, and Mail, with more dynamic controls. It offers better app and window management. Different applications can be dragged into their own distinct desktops or more easily lined up next to each other.
Federighi also highlighted the speed of El Capitan, saying that apps open 1.4 times faster, PDF files open four times faster, and app switches happen twice as fast.
The new OS X also brings Metal out of iOS, which offers more efficient rendering for games. As a result, game developers may be more motivated to build Mac games.
According to Federighi, a beta version of El Capitan is currently available to developers, and a consumer beta begins in July. El Capitan get pushed out as a free update in September.
Screenshots by Brian P. Rubin for ReadWrite