It's happened again: Apple is taking its sweet time to approve the latest versions of Pebble's new smartwatch apps, which are essential to the launch of its new Pebble Time line.
Though Pebble Time units started shipping last week to backers who preordered the device on Kickstarter, iPhone-using customers won't be able to connect their new Pebbles to their smartphones without the new app.
The holdup has gotten so bad that Pebble sent an email to its backers on Wednesday to explain the situation, and to solicit them for help convincing Apple to stop holding the new app hostage:
We're sure Apple, like Pebble, loves its fans and is responsive to feedback. Together, we can kindly express our desire to see the AppStore #FreeOurPebbleTime with a speedy approval of Pebble Time Watch for iPhone.
The Pebble Timeline
According to the email, Apple approved the Pebble Time Watch management app on May 18, only to reject an updated version of the app a few days later on May 22. Pebble has resubmitted the app, and has been waiting for approval since then—about two weeks as of this writing. (For technical reasons that have to do with how Apple operates the App Store, Pebble can't just have customers use the earlier version.)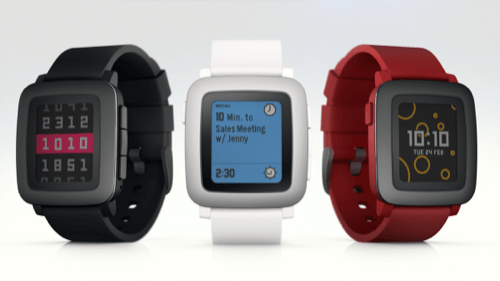 As to what led Apple to reject the app remains a mystery, as does the reason for the current holdup. Meanwhile, Apple has also been sitting on approval of an update to the original Pebble app since April 21. Now, over 40 days later, Pebble has asked its backers to start asking Apple via the App Store support page, Twitter, and Facebook to approve the apps already.
In the meantime, Pebble has a recommendation for iPhone users who receive their Pebble Time units while the app is still pending. They ought to make a phone call—to their Android phone-using friends:
While waiting for the iPhone app, iOS backers may borrow an Android device from friends or family to perform initial setup, add cool watchfaces, or install standalone apps that don't require a paired smartphone.
I've reached out to both Pebble and Apple for more information about the situation, and will update this post should I hear back.
A History Of Pebble Prejudice
This is far from the first time Apple has expressed tacit disapproval of the Pebble. In fact, two different Pebble app developers in April and May reported having app updates rejected for expressing Pebble support in their metadata. Those rejections were later overturned, with an Apple spokesperson saying that the apps were rejected in error. However, it's difficult not to see a trend forming here.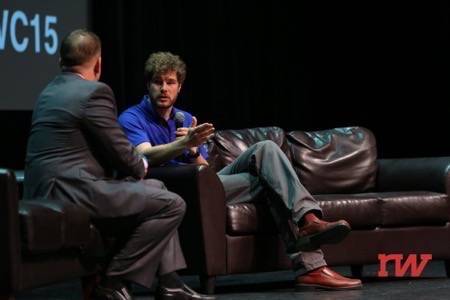 Furthermore, this latest issue seems to shed more light on Pebble founder and CEO Eric Migicovsky's comments at Wearable World Congress in San Francisco in May. There, he chided big companies like Apple for its closed ecosystem, which stifles innovation and creativity among the little guys—like Pebble.
[…] it's kind of a time for these entrenched, kind of old school, mobile-generation [companies] to make sure that they're keeping a fair and open environment for newcomers who are building on top of these platforms.
It would be crazy to think of Apple blocking an app like Misfit, or Jawbone, or Fitbit even because they make products that compete with the Apple Watch.
Migicovsky made those remarks on May 19, only a day after Apple approved the initial Pebble Time Watch app—at a time, in other words, when Apple seemed to be behaving as Migicovsky thought it should.
While it's hard to imagine the subsequent rejection of the app's update could be related to Migicovsky's comments at Wearable World Congress, the coincidental timing seems striking.
Pebble Time images courtesy of Pebble; Eric Migicovsky photo by by Michael O'Donnell