Here's some good news for Android TV users: Now there are apps you can download. Like, about 600 more of them.
And it's good news for developers as well, who can have confidence their TV-optimized apps might gain an audience.
It's all thanks to an update to the Android TV Play Store app which went live on Thursday. It does away with the threadbare, handpicked list of compatible apps for the Android TV platform, the version of the Android operating system for set-top boxes that Google unveiled in 2014.
Instead, now users can browse through scads more apps. They're divided into 20 different categories, including "TV Time," "Stay Informed," "For Music Lovers," and roughly a dozen or so different gaming categories that include "Multiplayer Games," "Arcade Fun," "Role Playing Games," and more.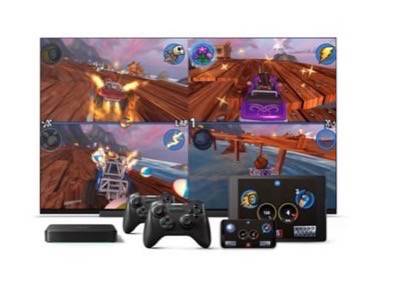 Dust Off Your Nexus Player
If you're one of the folks who bought a Nexus Player—the Asus-made Android TV puck Google announced alongside the Nexus 6 and 9 in the fall of 2014—you've probably been frustrated at how few apps were available to download. I know I was.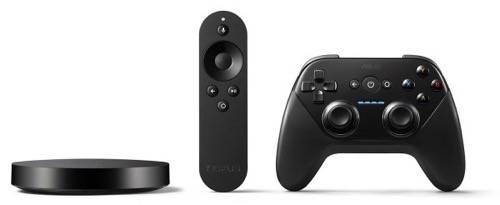 Thursday's update makes the Nexus Player, as well as the Razer ForgeTV and NVIDIA Shield consoles, much more useful for media viewing and game playing.
That also goes for any Sony, Sharp, or Philips smart television sets with the Android TV OS preinstalled. I'm actually excited to use my Nexus Player—and that's something I haven't felt since the day I first plugged the device into my TV.
Unarrested Development
More importantly, Google's Play Store update means that developers hoping to connect with users on the Android TV platform now might actually have a chance at that.
While developing for Android on mobile can mean your app gets lost in a sea of shovelware, the Android TV platform is still new and niche enough to give every developer an audience. Now that there are actually apps worth using, the platform's audience also has a chance to grow more now than ever before.
It also highlights Apple's lack of an app store for Apple TV—though that might change next week at Apple's Worldwide Developers Conference.
In short, if you're a developer who's been on the fence about working with Android TV, today's the day you take the plunge. It's up to you to determine the future of channel surfing.