If you look at Facebook's efforts to understand the human brain and build digital analogs of it, one thing jumps out: the French connection.
Starting with Yann LeCun, the director of Facebook's artificial-intelligence research efforts since December 2013, a startling number of Facebook's AI researchers hail from France. That's no accident: French universities have some of the best AI research programs around.
To date, Facebook has been housing those researchers at its headquarters in Menlo Park, Calif., or its New York office. On Tuesday, it announced a third base in Paris. (In fact, some recently hired researchers started listing Paris as their home base in May.)
A Natural Place For Artificial Intelligence
So what kind of work is Facebook AI Research, or FAIR, going to have these researchers pursue?
One doesn't have to be a fan of dystopian science fiction cautionary tales to understand the reservations that some famously rational minds have about the development of systems that exhibit artificial intelligence.
At what point, they reason, does building machines that could solve human problems more capably than the humans themselves render such humans obsolete—and ultimately disposable—in the glowing, soulless eyes of our new robot overlords?
Not everyone agrees that human extinction is an inevitability of tapping into the potential of AI. Some of its most radical proponents, like Ray Kurzweil, see the evolution of AI as a natural extension of the tool-building ingenuity that brought human civilization this far, and believe it's what will propel us to even greater heights in the not-so-distant future.
And then you have the more moderate and arguably more realistic—but still ambitious—goals of Facebook, which views AI as the means by which it will best make sense of the never-ending cascade of information that human beings generate on the Internet.
By hiring a big gun like LeCun, a pioneer in machine learning, the social network seems to be quite serious in this pursuit.
In an interview with IEEE Spectrum earlier this year, LeCun said that Facebook CEO Mark Zuckerberg formed FAIR when the company was about to celebrate its 10th birthday.
Since his career started in the '80s, LeCun endured several periods he describes as "AI winters," when general interest and funding for AI projects periodically fall by the wayside. That season seems unlikely to descend on Facebook, given its importance to the social network's need to understand its users. Here's how LeCun puts it at FAIR's website: "If your dream is to solve AI, then Facebook—with its incredible infrastructure, rich data and top talent—is simply the most exciting place to be."
For someone who doesn't shy away from calling out AI projects that he sees as engaging in what Richard Feynman once termed "cargo cult science," it certainly seems like more than the promise of a steady paycheck talking.
There's A Place In France …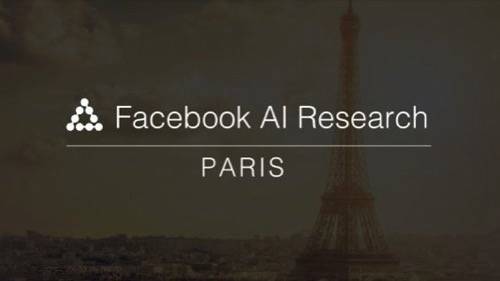 The opening of the Paris office suggests that, despite this sales pitch, LeCun has been challenged to lure some Paris-based researchers, who often float between posts in academia and corporate labs, to America. Who'd want to leave the stomping grounds of prophetic visionaries like Voltaire, Cyrano de Bergerac, and Jules Verne?
Establishing a base of operations in the general neighborhood makes recruiting from this talented pool of scientists a much easier (and less expensive) prospect than relocating candidates over to the US en masse.
To give us an idea of this what this new team's role in improving Facebook's services will be, LeCun writes:
"The Paris team will work on ambitious long-term research projects in image recognition, natural language processing, speech recognition, and the kinds of physical and logical infrastructure required to run these AI systems. It's our hope that this research will ultimately help us make services like News Feed, photos, and search even better and enable an entirely new set of ways to connect and share."
Hervé Jégou, for example, is an expert in computer vision and large-scale image indexing. And Gabriel Synnaeve previously worked on "reverse-engineering the acquisition of language in babies."
If Facebook is one day able to see and speak, in other words, it will have a bunch of French brains to thank.
Image of Paris courtesy of J. M. Molinelli