The $35 Chromecast has been on the market since July 2013, and it's still one of the best devices you can plug into your television. Now Google aims to make it even better with updates designed to boost binge watching and multiplayer gaming. 
See also: See What's New In Android M
At the Google I/O developer conference, the company announced new tools that enable auto-queueing of videos—letting apps roll from one clip right into the next—and allow developers to support multiple devices connecting to a single Chromecast for multi-player games. Here's how they work. 
Watch This
Up to this point, watching videos using Chromecast has been a one-and-done kind of experience. Users select and fling videos to the TV, one at a time.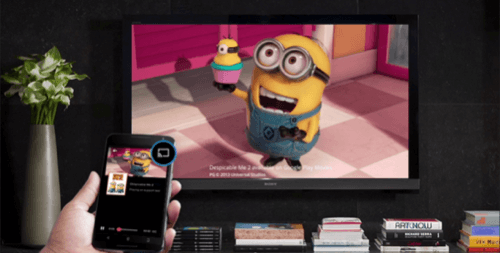 Google wants its streaming stick to evolve, but without losing the simplicity that helped vault it to the top of the sales charts. The new auto-queueing feature seems to fit the bill. Users still fling (or "cast") videos from their mobiles to their televisions, but the software now automatically lines up the next video in a playlist, buffering it while the first one is still playing.
Users might even be able to manage their queues and reorder the videos, if the app developer supports that detailed level of control. 
Game On
Google also created a new Game Manager API (application programming interface; see our API explainer), which lets multiple devices connect to a single Chromecast receiver, That support paves the way for  multi-player gameplay and motion control  inputs through mobile devices. 
Not that the dongle couldn't connect to several devices at once before. Multiple users can cast videos to the TV, if they're on the same network. However, with the new tools, Chromecast  make support multi-player scenarios for game apps.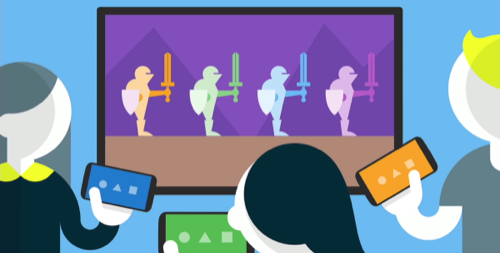 Previously, developers interested in making multiplayer games had to spend time writing the fundamental code that allowed devices to connect to the Chromecast, keep track of what each player was doing, and how that all affected the main game on the TV. 
But the new Game Manager API does all that for developers, presumably easing development headaches, so they can come up with other creative ideas.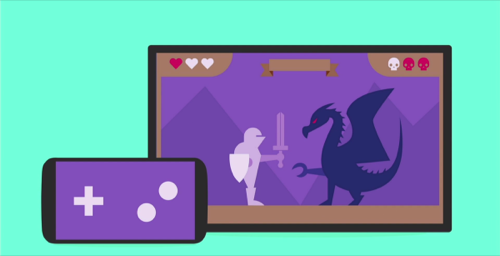 The company also offers the Remote Display API, so developers can create apps that let users control the action on the big screen with their handsets. 
For instance, with the Remote Display API, app makers can rely on smartphones or tablets as virtual controllers. Google Cast-supporting devices can run games using a smartphone's motion detection as the method of user input. 
The Remote Display and Game Manager APIs could help us all turn our Chromecasts into Nintendo Wii-like game consoles, with our smartphones or smartwatches playing the roles of motion-sensing nunchucks.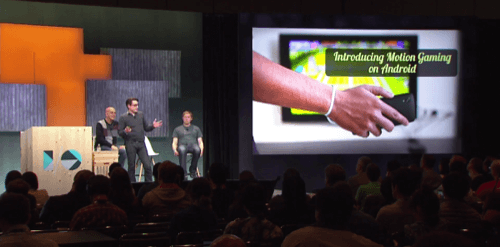 Nathan Camarillo, product manager with the Google Cast team, went over some of these new features during the "Growing Games at Google" session during I/O on Thursday, but he promised to go into greater detail on Friday morning during his Designing Games for Google Cast session. 
Of course, gaming developers aren't the only ones who could take advantage of the Remote Display API. For instance, developers could create image editors or slideshows using motion control to make changes. 
The improvements apply to the Chromecast streaming dongle, plus any other Google Cast-enabled devices, including the Android TV-powered Nexus Player as well as third-party devices. 
Screenshots by Brian P. Rubin for ReadWrite